Advantage Solutions CEO Takes Salary Reduction
Tuesday, January 5, 2021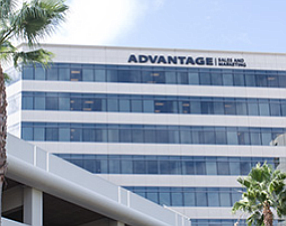 Advantage Solutions Inc. (Nasdaq: ADV) Chief Executive Tanya Domier suggested a reduction in her 2020 pay on account of challenges posed by the pandemic, according to a filing with the Securities & Exchange Commission.
The Irvine-based sales and marketing company in its Tuesday filing said Domier suggested to the Board of Directors Compensation Committee that she not receive her full 2020 pay. Domier's request came "in recognition of the extraordinary sacrifices and efforts made in 2020, and anticipated to be made in 2021 by associates" of the company, according to the filing.
The board committee approved a $500,000 base pay 2020 salary reduction for Domier.
Advantage's reverse merger with blank check company Conyers Park II Acquisition Corp. of Naples, Fla. closed in October, taking Advantage public with a $5.2 billion enterprise value.
Advantage was projected to close 2020 with revenue of $3.2 billion and adjusted EBITDA of $475 million.