Providence to Open Mass COVID Vaccination Clinics
Wednesday, April 21, 2021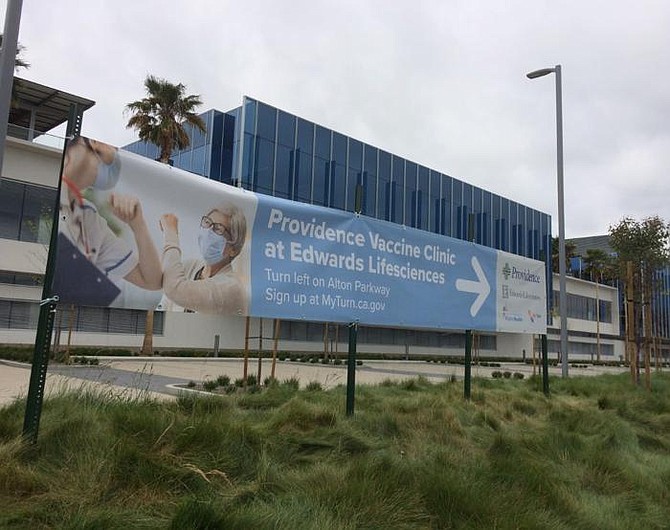 Providence said today it will open two free mass vaccination clinics to the public in partnership with Edwards Lifesciences Corp. and the cities of Irvine, Santa Ana, Costa Mesa and Tustin. 
The clinic at the Edwards Lifesciences site opens today and was made possible through a $500,000 donation and significant facility and staffing support from Edwards, according to Providence.  
A second clinic offering drive thru appointments will start vaccinations on Monday at the Orange County Great Park in Irvine. 
Vaccines are by appointment only and can be scheduled at myturn.ca.gov or by calling 1-833-422-4255. 
"Providence is committed to providing Orange County residents with access to the vaccine, particularly our most vulnerable communities that are bearing the brunt of this virus, and our strong partnerships are making that possible," Erik Wexler, president of operations and strategy at Providence South said in a statement. 
Providence is a Renton, Wash.-based nonprofit health system that owns and operates St. Joseph Hospital in Orange, St. Jude Medical Center in Fullerton, and Mission Hospitals in Mission Viejo and Laguna Beach.