Habit Taps QSR Vet for Brand Post
Monday, October 29, 2018
Share this article: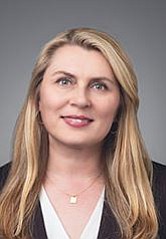 Habit Restaurants Inc. (Nasdaq: HABT) in Irvine named Iwona Alter chief brand officer; she joins the fast-casual burger chain December 10 from San Diego-based Jack in the Box Inc. (Nasdaq: JACK).
Alter's worked in marketing, branding, and operations for 13 years at the fast food burger chain—known for ads starring fictional chief executive and snarky spokes-doll "Jack"—most recently as chief marketing officer. She left in August amid its agency review, a trade journal said.
"Her extensive restaurant and leadership knowledge, combined with her expertise in marketing, brand management and advertising will be a great asset," said Habit Chief Executive Russ Bendel in a press release.
Her education includes two years at a college in Warsaw, a bachelor's from Baruch College in New York, and an MBA from Fordham University.
Prior to Jack in the Box, Alter worked for glue maker Elmer's Products Inc. in Ohio; Johnson & Johnson in New Jersey; and ad agency J. Walter Thompson.
Alter's slot at Habit is a new position. Habit last had a chief marketing officer in March, when Matt Hood left to become chief executive of On the Border Mexican Grill & Cantina in Irving, Texas.
Habit has 240 restaurants and a $363 million market cap; it's scheduled to report results Tuesday, Oct. 30. Jack in the Box has 2,200 locations and a $2.1 billion market cap.