Forbes Picks, Misses OC Billionaires on 2018 List
Wednesday, March 7, 2018
Share this article: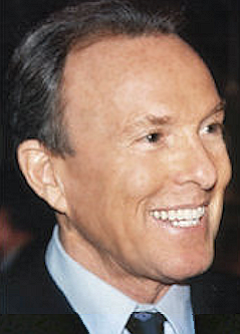 Thirteen members of the Business Journal's annual OC's Wealthiest report made this year's Forbes list of global billionaires.
The following list contains Forbes' OC contingent, with Orange County Business Journal estimates from July 2017 denoted by an asterisk.
• Donald Bren, Irvine Company chairman, with between $16.3 billion and $17 billion*
• David Sun and John Tu of Kingston Technology Corp., with between $4.2* billion and $5.7 billion
• Igor Olenicoff, who made his fortune in real estate, with $4.2 billion
• Henry Samueli, co-founder of chipmaker Broadcom Corp., with between $3.8 billion and $4.3* billion
• Henry Nicholas III, Broadcom co-founder, with $3.3 billion to $3.5* billion
• James Jannard, founder of Red Digital Camera Co. and sunglasses maker Oakley Inc., with $3.2 billion* to $4.1 billion
• Bill Gross, co-founder and former chief investment officer of Pacific Investment Management Co. in Newport Beach, with $1.9 billion* to $2.7 billion
• Rodney Sacks and Hilton Schlosberg, top executives at Monster Beverage Corp., with between $2 billion and $2.25* billion
• Arturo Moreno, owner of the Los Angeles Angels, with $2 billion* to $2.5 billion
• George Argyros, real estate developer and investor, with $2.4 billion
• Lynsi Snyder, Owner of In-N-Out Burger Inc., with $1.2 billion $1.3* billion
The Business Journal list, which was published in July, had 47 entries, with a minimum net worth of $250 million. The Forbes list has a record 2,208 names, up 8% from 2,043 a year ago. Amazon founder Jeff Bezos ranked #1, $112 billion, another record. Bren's fortune ranked the developer #80.
The Forbes list missed seven OC billionaires, whose wealth we estimated at between $1 billion and $1.6 billion:
• Paul Merage, chairman of MIG Management Services LLC
• Vinny Smith, Toba Capital founder and tech entrepreneur
• Anne Catherine Getty Earhart and Caroline Getty, sisters, heiresses and philanthropists with OC ties
• Gen. William Lyon, chairman emeritus of William Lyon Homes
• Ron Simon, founder and chairman of RSI Holding LLC
• Fred Taylor, co-founder and partner of TGS Management LLC
This year's OC's Wealthiest list is scheduled for July 30.