GSF Adds Denver Distributor
Wednesday, November 16, 2016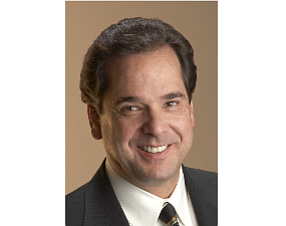 A unit of Golden State Foods Corp in Irvine created a company to run a food distributor it bought in June.
GSF's Quality Custom Distribution Services Inc. made the buy of Mile Hi Specialty Foods in Denver on undisclosed terms and has formed the new company, QCD Rocky Mountain LLC.
Golden State Foods delivers meat, produce, dairy and other products to 125,000 restaurants and retailers—including Starbucks and McDonald's—from about 50 distribution facilities on six continents. It has 7,000 employees and $6.1 billion in annual revenue.
Mile Hi Specialty Foods served about 1,000 restaurants—including Starbucks, Chipotle and Einstein Bros. Bagels—in 16 states from facilities in Colorado, Missouri, Utah, Wyoming, New Mexico and Texas. It had 400 employees and $373 million in annual revenue, Colorado Business magazine said.
A Golden State Foods spokesperson said a Mile Hi Specialty Foods facility in Dallas with about 165 employees and 100 restaurant clients wasn't part of the new company.
Two related companies—Mile Hi Foods and Mile Hi Bakery, which together distribute food to McDonald's, Red Robin and Wendy's locations—also weren't part of the purchase and remain owned by the Taddonio family. The Mile Hi companies grew from a fruit and vegetable distributor founded by Italian immigrant to the U.S. Michael Taddonio in 1913.
Kristy Taddonio-Mullins, president of the three companies and great-granddaughter of the founder, is a partner and board member of QCD Rocky Mountain LLC. Her husband Cody Mullins, a vice president at Mile Hi Specialty Foods, is managing director and reports to Ali Seyedi, president of Quality Custom Distribution.
"We're excited about combining the great culture and traditions established by Mile Hi Specialty Foods with those at GSF," said Golden State Foods Chief Executive Mark Wetterau in a statement.