NB Investor Buys Resort in Desert Hot Springs
Wednesday, December 2, 2015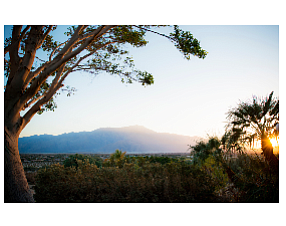 Newport Beach-based CCL Holdings, led by hotel investor David Chang, bought the Two Bunch Palms Resort & Spa in Desert Hot Springs.
Industry sources put the sale price at about $19 million, including undeveloped land.
TPB Bliss LLC, a Los Angeles-based partnership of real estate investors and film producers, bought Two Bunch Palms in February 2012 from Bank Midwest for $8.5 million, and, news reports at the time said it planned to invest $3 million to $6 million in renovations.
"We're very excited to share the vision that has been started by the previous owners and move forward with the next phase of expansion," said Tim Chun, CCL vice president, in a statement.
The property consists of about 275 acres near Palm Springs. It had been set for residential development before its lenders foreclosed during the recent recession.
The deal with CCL includes 75 acres that now holds 70 rooms and suites, a new restaurant and a 3.5-acre solar farm to supply some of the resort's power. A spa and additional rooms are part of a planned expansion of the resort.
The sellers are keeping 200 acres of undeveloped land around the resort but the buyers took a two-year option to purchase this land for future development.
The new owner will retain Two Bunch Palms' current Chief Executive Kevin Kelly and his management team.
Maxim Hotel Brokerage in Newport Beach represented the seller.