Jewish School in Irvine Names New CEO
Monday, July 15, 2013
Share this article: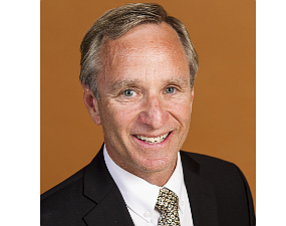 Private Jewish day school Tarbut V'Torah in Irvine has named longtime teacher Jeffrey Davis its new chief executive. Tarbut also named a handful of new directors to the school's board.
The school is separated into three units: the "lower school," which serves students in kindergarten through fifth grade, the "middle school," serving sixth through eighth grade, and the "upper school," serving grades ninth through 12th.

The chief executive post is a return to Orange County for Davis, who began his teaching career at Niguel Hills Junior High School in 1978. His other teaching stints include serving as vice principal and director of student activities at San Clemente High School and as principal of the Maimonides Upper School at San Diego Jewish Academy.
Tarbut named Rabbi Stuart Light as Director of Jewish Studies and Programs.
Five new board members include David Weinberg, a former Orange County Superior Court judge and OC deputy district attorney.
Stephen Kaufman, partner at Irvine-based law firm Dishon & Block; Alissa Merage, chair of the family programs unit of the Jewish Federation and Family Services in Irvine; Kenny Beard, vice chair of community philanthropy of the Jewish Federation; and David Samson, a Tarbut alumnus and intern at Irvine-based Opus Bank, also joined Tarbut's board of directors.
Tarbut is among the largest Jewish community day schools in the U.S., with 603 students and 84 faculty members. It has $13 million in operating budget and total assets of about $41.6 million as of the end of April.
The school utilizes the Merage Jewish Community Center for educational and recreational programs. The center bears the name of Paul Merage, an entrepreneur and investor who's also among Orange County's wealthiest people.
Tarbut also is among the beneficiaries of donations by Henry Samueli, cofounder of Irvine-based chipmaker Broadcom Corp. and one of OC's wealthiest.