Capital Bank Posts Gains
Tuesday, May 7, 2013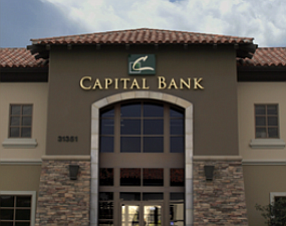 Capital Bank in San Juan Capistrano reported it tripled first-quarter net income, reaching $349,000.
The 5-year-old bank had $148.6 million in total assets at the end of March, up 26% year over year.
Its first-quarter interest income totaled $1.8 million, up 50% from the same period a year ago.
Noninterest income, including fees, reached $732,000, compared with $239,000 last year.
Capital Bank had $113.9 million in loans as of March 31, a 65% increase.