Western Dig in 2nd Round for San Jose Company
Wednesday, March 13, 2013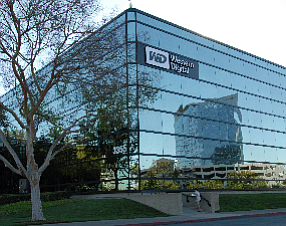 Western Digital Corp. has backed San Jose-based start-up Skycera Inc. in a $51 million financing round, the disk drive maker announced Tuesday.
The Irvine-based disk drive maker's Western Digital Capital was a co-investor in the Series B round led by Dell Ventures, the strategic investment arm of computer maker Dell Inc. in Round Rock, Texas.
Western Digital was Skycera's initial outside investor. It was attracted to the company's storage systems for corporate customers.
Skycera's 19/20 nanometer solid state drives are billed as being able to replace traditional corporate hard drives, which use spinning disks to store data. SSDs, which are typically more expensive, use chips in place of spinning disks.
The emerging segment is pegged to grow from $393 million in sales last year to nearly $4.2 billion in 2016, according to Stamford, Conn.-based market tracker Gartner Inc.
Western Digital has long eyed the corporate sector, which generally has higher margins, to complement its longstanding presence in the consumer market.
Western Digital's acquisition of Carlsbad-based Arkeia Software Inc. earlier this year is expected to boost market share among small and medium-sized businesses. Arkeia makes data backup software and provides other services such as data deduplication.
Last year's $4.3 billion buy of Hitachi Global Storage Technologies Ltd. brought gains in corporate drives. The company is expected to release a 5-terabyte hybrid helium drive later this year geared for data centers and corporate servers.
Western Digital is the world's largest disk maker in units sold, saw $12.4 billion in revenue in 2012.
Its shares were up 4% in afternoon trading to a market value of $11.95 billion on word of the buy.