Irvine Firm Lands EIR for Hollywood Central Park
Wednesday, February 27, 2013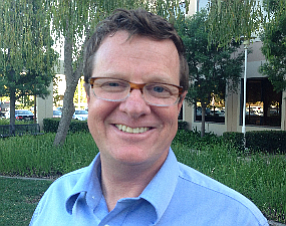 Irvine-based FirstCarbon Solutions has received a contract to provide environmental consulting services for the Hollywood Central Park project in Los Angeles.
The project calls for the construction of a 44-acre park over a one-mile stretch of the Hollywood Freeway (101) between Hollywood and Santa Monica boulevards.
"The freeway in that particular junction is actually lower than the surrounding landscape," FirstCarbon Solutions' President Robert Francisco said. "If you think about putting a deck over that, effectively creating a mile-long tunnel, and on top of that creating a zone of open space… it's certainly a bold concept."
FirstCarbon Solutions will prepare a $2 million environmental impact report. The company will conduct various technical analyses, including community-impact assessments, traffic studies, air-quality studies and other requirements under the California Environmental Quality Act and the National Environmental Policy Act. Francisco projected the review process will take about one year.
"Then after that, it's a matter of soliciting public input, putting together a plan, having the project approved, and ultimately building it," he said.
A bulk of the funding for the report came in August, when Aileen Getty, John Paul Getty's granddaughter, donated $1.2 million through the Aileen Getty Foundation. The city of Los Angeles gave $825,000.
Fundraising for the development project is led primarily through Friends of the Hollywood Central Park, a nonprofit organization formed in 2009. The organization last spring met with U.S. Secretary of Transportation Ray LaHood, who has offered to create a committee within the Department of Transportation to help plan and implement next steps for the development.
The park is expected to produce more than 40,000 jobs over 10 years, according to Friends of the Hollywood Central Park.
Privately held FirstCarbon Solutions does not disclose financial information.
It has more than a dozen offices and 100 employees throughout North America, Europe, Asia and Australia. Its Irvine headquarters houses about 30 employees. The company serves various industries, ranging from government and commercial real estate to retail and food companies. It's part of Manila, Philippines-based outsourcing and data-management firm ADEC Group, which has 5,000 employees worldwide.