REAL ESTATE: UNIT TO MOVE TO FISKER'S OLD HQ IN IRVINE
More Room for Cheesecake Factory Designers
Saturday, September 8, 2012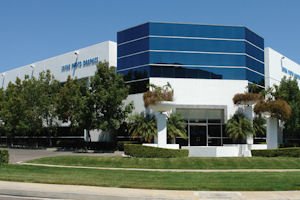 Calabasas Hills-based restaurant chain Cheesecake Factory Inc. is expected to expand its Orange County operations after buying an office in Irvine for its design department.
The company, which has a market value of about $1.8 billion, recently closed on the purchase of 19 Corporate Park, a 29,000-square-foot building located a few blocks from The District at Tustin Legacy shopping center. The two-story office sold for about $5.2 million, or $179 per square foot, according to brokerage reports.
The building is set to hold Cheesecake Factory's development and design department, which oversees the design and construction of the company's new domestic and international restaurants and handles remodeling of its existing properties.
The company has been leasing a smaller property off of Red Hill Avenue in Irvine, according to Trent Walker, senior vice president for the Irvine office of Voit Real Estate Services Inc., who represented the company in the sale.
Walker said Cheesecake Factory employs about 40 people in its design group, with plans to expand in the new space. The company's expected to move into the Corporate Park building around the end of the year, he said.
The new office has enough parking to accommodate a little more than 100 people, according to Peter Andrich, senior vice president for the Newport Beach office of CBRE Group Inc., who represented the seller in the deal, listed in property records as the Richard C. Farrell Trust.
The Corporate Park building previously held the headquarters of luxury hybrid automaker Fisker Automotive Inc., which last year relocated to a larger facility in Anaheim. The building is currently vacant.
Cheesecake Factory's design team, like Fisker, has different space requirements than the typical office building tenant.
"They wouldn't fit into a normal office," Andrich said.
Six in OC
Cheesecake Factory operates 173 full-service restaurants in the U.S.—including six in Orange County—and bills itself as the leading casual dining restaurant chain in the U.S. It had more than $1.7 billion in revenue last year. By comparison, Huntington Beach-based BJ's Restaurants Inc. is the largest casual dining chain based in OC, with $621 million in 2011 revenue and 123 restaurants in total.
All Cheesecake Factory restaurants are designed in-house. Their restaurants' interior space typically runs 7,000 square feet to 15,000 square feet.
The restaurants' "distinctive, contemporary design and decor create a high-energy, 'non-chain' image and upscale ambiance in a casual setting," according to the company's marketing materials.
The company's restaurants averaged sales per square foot of about $885 last year, up from $850 the prior year.
Cheesecake Factory expects to open seven or eight restaurants in the U.S. this year, officials said in July.
Last year, the company announced plans to expand outside the U.S. for the first time, signing a deal to develop 22 restaurants over five years in Bahrain, Kuwait, Qatar, Saudi Arabia and the United Arab Emirates.
The first of those restaurants opened last month in Dubai, a 13,851-square-foot restaurant near the Dubai Aquarium that counts 300 seats.
The company's main headquarters is about 88,000 square feet. It also operates a 60,000-square-foot bakery in Calabasas Hills and a 100,000-square-foot bakery in North Carolina.