WOMEN IN BUSINESS
Refugee Rises
Sunday, June 5, 2011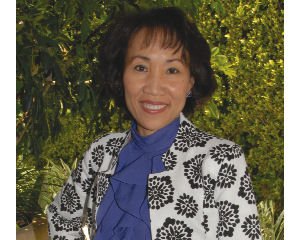 "I'm proud of what we've accomplished the past (few) years," Le said. "I think it's because of my experience—I've seen the (market) go up and down three or four times. I thought my experience and (management) philosophy helped us weather" the bad times.
Le is the third Stearns executive to have been recognized by the Business Journal in recent years.
Glenn Stearns won an Excellence in Entrepreneurship award in 2007, while Chief Financial Officer Bob Telles won a CFO of the Year award last year.
Like Le, Stearns and Telles both count unique and compelling life stories.
Stearns, who was raised poor in the Washington, D.C. area, was a teen father who turned his life around when he came to Orange County.
He made a fortune in the mortgage business and gained fame for a stint as the millionaire on reality TV show "The Real Gilligan's Island."
Telles is a Vietnam War veteran who holds the distinction of being the first member of his family to ever graduate from high school.
The executive team's unconventional personal histories and risk-taking personalities might have helped Stearns survive the mortgage crash.
Company officials were on record in 2005 saying they expected a downturn in the housing market. Many other mortgage industry executives still were looking to grow their subprime and other higher-risk loans.
Stearns Lending Inc.
• Headquarters: Santa Ana
• Founded: 1989
• Business: mortgage lending
• 2010 revenue: about $250 million
• Employees: more than 1,000
• Notable: President Katherine Le one of five Women in Business honorees at Business Journal's annual luncheon
Cuts
Stearns began making cuts in staff and office space in 2006 and shut down Stearns Lending's option adjustable rate mortgage division, which made higher-risk loans.
"When the market changed, we took some big steps, our book (of mortgages) went down fast," Le said.
"We moved a lot faster than our competitors," Le said.
Cuts
The cuts got more severe in 2007 as the market started eliminating big-time rivals, including Irvine-based New Century Financial Corp., which filed for bankruptcy that year.
Monthly loans at Stearns Lending fell from $140 million to a low of $14 million in 2007. Nearly three-quarters of the company was laid off.
What helped save the company was the quality of the loans it made, according to Le.
"Our book of business performed a lot better (than others)," she said. "It protected us."
Work Ethic
According to Glenn Stearns, Le's unassuming management style and her work ethic are behind much of the company's success in the past couple years.
In good times, she stood behind other managers and let them take the credit. In tougher times, she'd be the last one in the office every night, looking over every loan, according to Stearns.
"I love what I do, I have a passion for this business," Le said.
That passion for work has, at times, made it a challenge to balance work and family life, she said.
She credits her husband, an engineer, for helping raise their two children.
Le also is active in charities, including helping found Hope Today, a nonprofit that helps poor people in Vietnam.
Prev Next