Everett Dorey's Winning Case: Employees First
LEGAL: ARRANGED WORK- FROM-HOME PRE-PANDEMIC
Monday, July 5, 2021
Share this article: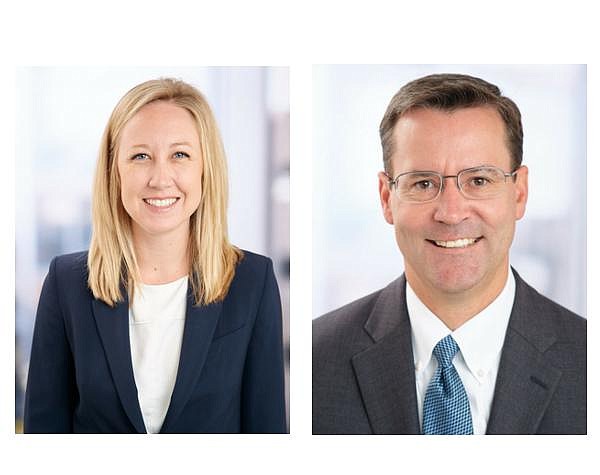 Four-year-old law firm Everett Dorey LLP, which defends corporations and other organizations in civil lawsuits, aims to create an environment "where people want to come to work every day," says the firm's co-founder, Sy Everett.

The Irvine-based firm features flexible work schedules for attorneys, and in many ways it stands apart from plenty of its counterparts operating in an industry known for pushing lawyers to rack up a large number of billable hours to get an annual bonus.

Everett says that while his firm has a generous bonus structure that rewards lawyers for long hours worked, it also has a merit-based bonus program to reward lawyers for significant milestones or achievements such as a great outcome in a trial.

The firm gives more than lip service to the need for appropriate work-life balance; it prides itself on flexibility within the workplace. It also embraced work-from-home capabilities before COVID hit Orange County in March 2020.

"That allowed us to really flourish during the pandemic and better serve clients because we had that remote capability," Everett says.

The pandemic forced everyone out of the office for a long while, but the firm now has instituted a flexible hybrid model for dividing work between office and remote as of about a month ago.

Another perk: the firm offers a gender-neutral parental leave program that provides 12 weeks off with full pay.

Everett said the program is "very different than most law firms," adding that Everett Dorey has had the policy in place since the very beginning and it is "available to everybody."

"We've come to the realization that for clients to succeed, our employees must succeed," Everett told the Business Journal on June 23.

Both the law firm—founded by Everett and Samantha Dorey in August 2017—and its employees are succeeding.

Everett Dorey now has 21 lawyers, five of them partners.

The firm's main office is at the Irvine Towers office complex
, with other offices in Burlingame, Riverside and Los Angeles.

The firm ranks No. 2 on the Business Journal's latest listing of Best Places to Work in Orange County in the small employer category this year, which includes businesses with between 15 and 49 U.S. employees.

That's up seven places from 2020's ranking.

Team Successes

"We all take ownership in the work that's being done at the firm. All of our successes are not individual successes but truly team successes," Dorey said.

There are plenty of personal touches that emphasis the individual.

"Every Friday before the pandemic we had breakfast for everybody in the office," Everett says.

Once the pandemic hit, the firm sent Starbucks and Grubhub cards to every employee every Friday. Birthday celebrations, milestone celebrations, attorney retreats with spouses or significant others, and annual firm picnics have also been prominently featured.

Being a young firm "has made us more agile" with less bureaucracy and easier decision-making, Everett says.

The organization embraces its local roots.

"We're very Orange County-centric," says Everett, a graduate of Seton Hall University School of Law.

Founding partner Dorey received her law degree from Chapman University School of Law.