Ex-Irvine Co. Rental Exec Launches Firm
REAL ESTATE: WORKFORCE HOUSING FOCUS FOR CHERRY TREE
Monday, August 23, 2021
Share this article: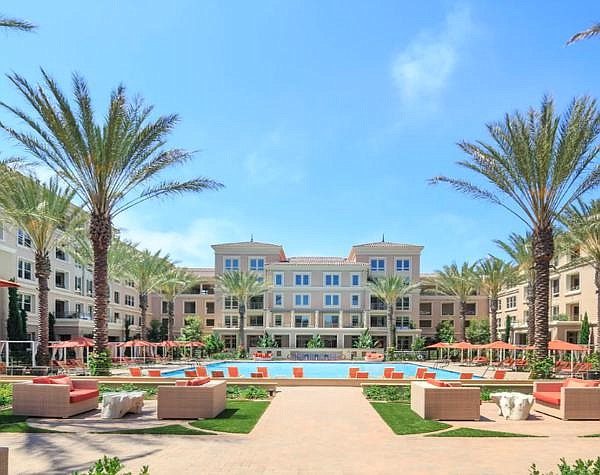 Chris Marsh, a local real estate veteran who previously oversaw an aggressive development and acquisition push for Irvine Co.'s apartment division, has left the Newport Beach developer to lead a new venture of his own.

Marsh, a U.K. native who got his local real estate start about two decades ago, has founded Cherry Tree Capital Partners, a new multifamily investment platform that aims to increase the stock of workforce housing in the Midwest and Sun Belt markets.

The company, based in Newport Beach near the local headquarters of Marsh's former employer, has a near-term goal of acquiring north of 1,000 units per market over the next 18 months.

It will also pursue ground-up development opportunities in California and neighboring states.

"There's a tremendous opportunity for strategic renovation and repositioning of existing apartment communities in the Sun Belt markets today," Marsh said.

Like other affordable multifamily investors in the U.S., Cherry Tree will emphasize social programming across its housing portfolio.

"We have a social responsibility to provide housing that meets the needs of the middle class; active preservation of affordable housing options is very much a part of our long-term strategy and mission," Marsh said.  

Portfolio Goals

The company hopes to own about 10,000 multifamily units within the next five years.

The inspiration for the new company is based on Marsh's background.

The company's name, for example, pays homage to Marsh's hometown, a working-class area of northwest England named Cherry Tree.

Marsh believes he was given education opportunities that paved the way for his real estate career; in turn, he hopes to incorporate education-focused programming in Cherry Tree's apartment communities.

Marsh, also a longtime trustee of St. Mary's School in Aliso Viejo, hopes learning centers can "better serve young families and kids who might not have access to modern learning technology or convenient education."

Irvine Co. Background

Prior to his decade-long stint as president of Irvine Co.'s apartment development division, Marsh oversaw the development of The Resort at Pelican Hill, the most valuable of the company's three hotel properties.

His total tenure at Irvine Co. spanned 18 years, and during his time heading the apartment division, 22,000 units were added to the company's rental portfolio in California, which now totals 125 apartment communities and some 65,000 units.

The privately held firm is by far the largest apartment owner in Orange County. It ranks 10th in the U.S. by total rental units, according to the National Multifamily Housing Council.

"Chris is all about operational sophistication, data-driven decision-making, financial rigor and customer-experience driven strategy," said Dan Young, the former head of community development and No. 2 exec at Irvine Co.

Young, who is now heading the redevelopment of the area around the Honda Center in Anaheim, is an advisory board member for Cherry Tree.

Team Members

The new company currently has four principals in addition to Marsh, two of which also count a background with Irvine Co.: Michael Wu and John Bosco.

Wu and Bosco most recently worked for Newport Beach-based real estate investor and apartment developer Picerne Group.

Austin Maleki comes to Cherry Tree from Cloud Kitchens, a ghost kitchen and restaurant firm headed by Uber founder Travis Kalanick.

The final principal is Aurmon Banitaba, previously a commercial real estate broker at Marcus & Millichap.

Cherry Tree will fund acquisitions through a variety of private financial partners.  

"We are excited about the interest we're seeing from potential capital partners," Marsh said.

"We look forward to forging these relationships and creating value for our partners, while also making a positive difference in the lives of the broader communities where we operate."