Advantage Solutions to Go Public Via SPAC
Tuesday, September 8, 2020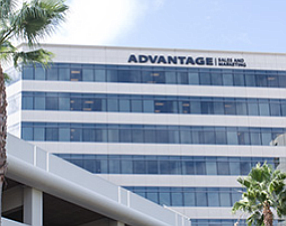 Irvine sales and marketing firm Advantage Solutions Inc. said Tuesday it is to go public through a reverse merger with a blank check company.
The deal is with Naples, Fla.-based Conyers Park II Acquisition Corp., a special purpose acquisition company traded on the Nasdaq under the ticker CPAA.
The transaction, which is expected to close in late October, puts a $5.2 billion enterprise value on Advantage. That's equivalent to a 10.1x multiple on its projected 2021 adjusted EBITDA of $515 million.
Advantage CEO Tanya Domier is expected to remain in her position following the transaction's close. Conyers Park Director Jim Kilts will become chairman of the new entity and Conyers Park Directors Dave West and Brian Ratzan will take seats on the Advantage board.
Advantage works with marketers to provide a bevy of marketing services that includes sales, merchandising, e-commerce and analytics. The deal, for the 30-year-old Advantage, is seen as a way to further boost what the company said is its "financial flexibility."
Advantage is expected to end this year with estimated revenue of $3.2 billion, driven by its sales segment. Adjusted EBITDA this year is estimated to be $475 million.
Shares of Conyers Park were trading down 1.3% to $10.74 in midday trading Tuesday. The company had a recent market cap of $604.1 million.