OC Business Outlook Falls: CSUF
Monday, December 28, 2020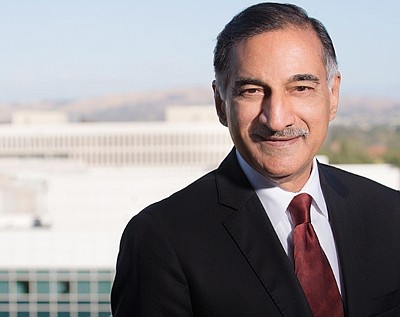 Orange County businesses' outlook fell for the initial three months of next year, in the first quarterly decline since the start of the coronavirus pandemic, according to economists at California State University, Fullerton led by Anil Puri.
Their overall business expectations index, OCBX, for the first quarter of 2021 dropped to 71.6 from 80.9 in the three-month period that ends on Thursday, according to the economists at the university's Woods Center for Economic Analysis and Forecasting.
The OC outlook index had been recovering since registering 22.7 for the three-month period that started April 1 as COVID-19 began to ravage the world's economies. A reading of above 50 indicates future growth in the economy.
"The proportion of owners, CEOs, and managers that expect overall business activity to improve or stay the same declined to 39.4% for the first quarter 2021 from 63.8% in the fourth quarter 2020," Puri's team said in their quarterly report released today.
The latest Fullerton report also showed a slight increase in the firms in Orange County that intend to add to their workforce.
For more details, see the Jan. 4 print edition.