LEGAL: HONG HELPS COOLSYS IN PUSH FOR $2B VALUATION
General Counsel Finds Cool Career
Monday, November 25, 2019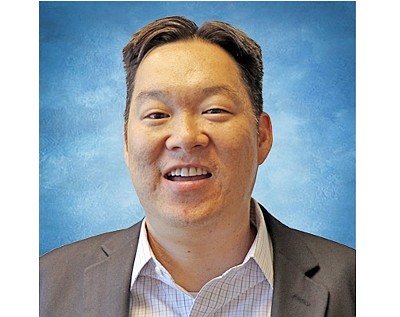 Burton Hong, executive vice president and general counsel at CoolSys Inc., has always been quick on his feet—whether managing a nine-figure private equity sale in three weeks or returning a ball on the tennis court.
Throughout his two years with the Brea-based HVAC and refrigeration firm, he has led a series of acquisitions, handled construction contracts and managed an overhaul of the fast-growing company's contract review process.
All that, and the company is on track to reach $1.2 billion in revenue and a $2 billion valuation by 2023.
It's these accomplishments, among many more, that make Hong one of five winners at the Business Journal's General Counsel Awards, which was held on Nov. 13 at Hotel Irvine (see stories on the other winners, pages 4, 6, and 8).
The CoolSys exec was honored in the category of Outstanding GC of a Private Company at the 10th edition of the event.
Only in America
During Hong's acceptance speech, he thanked his mother for her support and patience, and his wife, Audrey Cheng, for being the best mother to their two children, and perhaps the best lawyer in the family as she currently serves as associate vice president and counsel at Newport Beach-based Pacific Life Insurance Co.
"But we won't let the OCBJ know!" Hong laughed.
He also thanked his late father, Waun Ki Hong, who along with his mother, Mi Hwa Hong, are both immigrants from South Korea.
"My dad passed away this past January, and he lived a life that could only happen in America. My dad and mom came to this country in 1970 with $400, a medical dream, my mom seven-months pregnant with my older brother and very, very broken English.
"When my dad retired in 2014, he retired as the head of cancer medicine at MD Anderson Cancer Center and had received every single scientific award throughout his career.
"My dad always told me to be successful, you have to do two things: one, work hard and two, work with integrity.
"Well Dad, I can say I'm working hard with integrity, and that's why I'm standing up here tonight receiving this incredible award, because of the values you instilled in me for the last four decades," he told the audience of nearly 500.
LA Law Inspiration
From a young age, Hong knew that he wanted to be a lawyer.
"Ever since I was a kid," Hong laughed. "Do you remember L.A. Law? I was obsessed with that show. It was the first thing that turned me on to it."
Prev Next