Sundt, Cypress, Begin $80M 'SEM' Building
Wednesday, February 20, 2019
Share this article: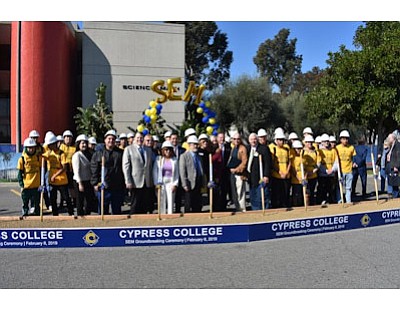 Irvine-based Sundt Construction broke ground on an $80 million project at Cypress College.
The 106,000-square-foot Science, Engineering and Math building replaces the community college's current 'SEM' facility and at opening, expected in fall 2021, will have 47 classrooms and labs, as well as offices.
It's funded by a $574 million bond approved by voters in the North Orange County Community College District in 2014. Sundt won the contract last month.
The company is also working on a new math and science building at Golden West College in Huntington Beach, in the Coast Community College District.