Mr. Brea Tries Solving Low-Cost Housing Riddle
REAL ESTATE: MANLEY TO SELL BIZ LICENSES FOR RENTALS
Monday, December 16, 2019
Share this article:
Dwight Manley believes he has the answer to the riddle of the lack of low-cost housing in Southern California.
Often known as "Mr. Brea" for owning 20 offices, restaurants and other buildings in that northern OC city, he's planning a five-story residential development a mile west of the Orange (57) Freeway, near Imperial Highway, that will hold 114 apartments.
Located along Mercury Lane, next to the site of one of the city's largest employers, Mercury General Corp., the proposed project is dubbed "The Mercury."
His key solution to keep rental prices low while not having the system gamed: the renters must work at Brea businesses that will in turn pay a monthly license fee around $40 per unit.
"The biggest thing going on here is we're focused on a new product type for workforce living," Manley said during an interview from his second-floor office, which overlooks the renovated downtown Brea where he owns about half of his buildings.
Companies paying these licenses would be "showing an investment in their employee," he said.
"If you don't have the working class or the middle class taken care of, you crumble."
It would be the first substantial ground-up project for Manley in Brea, as well as his first residential development.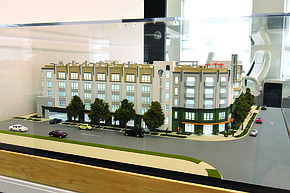 He says his firm Manley Fanticola Holdings LLC has the funds lined up to build The Mercury, likely to cost $20 million or so. His longtime business partner, Tony Fanticola, is among OC's wealthier residents, with a fortune the Business Journal estimates to be in excess of $500 million. He helps finance the company's projects through development, Manley said.

Larger projects nearby in Brea are also envisioned that could run nearly $200 million to build. Manley says he has the financing for those as well.
Sentimental Journey
Manley is known for his numerous and unrelated activities, such as selling more than $100 million worth of coins from a notorious 1857 shipwreck and being the one-time agent of basketball player Dennis Rodman.
In 2003, Manley began investing in Brea's commercial real estate and eventually moved from Newport Beach to the city, where he had grown up.
Among their many projects, Manley and Fanticola have built a CVS store and a Coffee Bean, as well as turned an Old Navy store into the Old Brea Chop House restaurant, which opened last month.
Politics
Manley has also immersed himself in Brea politics, sometimes with controversial results.
In 2017, he wrote a blog post labeling charges of corruption on unnamed "billion-dollar hedge funds or paid lackeys." He was instrumental in having the city spend $13 million to build a four-story, 476-space garage in the downtown area, and adjacent to his properties.
In early October, he opposed the city's purchase of the Birch Hills Golf Course, an area that once held a fertilizer-ammonia plant. He termed the site a toxic waste dump. He brought in his longtime friend, the Rev. Jesse Jackson, to encourage reconciliation. He still lost that City Council vote by 4-0.
OC Weekly called Manley "The Brea King" in its last issue before it closed late last month. The article didn't mention Manley's effort to create affordable housing.
The recent City Council loss won't affect his proposed housing project because "workforce affordable housing is desperately needed," Manley said.
The City Council may vote on his plan in February. If all goes well, construction of the project could start as soon as this summer, he says.
"The desire of Manley Fanticola to bring in low-income workforce housing is a great concept and can bring great value to the community," Brea Mayor Pro Tem Marty Simonoff told the Business Journal.
The project must first go through the planning commission, which will have to switch zoning from commercial and industrial to residential, Simonoff said.
Manley's building will help Brea comply with various regulations on low-income housing, he added.
"Work within walking distance is a benefit," he said. "It's a better fit for everything moving forward."
Fastest-Growing City
While Brea is the 24th largest among Orange County 34 cities, it's also the fastest growing in terms of population last year. It grew 2.4% to 45,606 residents, according to the Business Journal's annual ranking.
Brea is uniquely positioned in the center of Southern California where many businesses can take advantage of its easy access, Manley said.
Manley's initial project is next to the local operations of Mercury General (NYSE: MCY), a Los Angeles-based insurance firm that counts Brea as its largest facility; the 236,000-square foot building is used for an insurance and information technology center.
Other big nearby companies include Walters Wholesale Electric Co. and West Coast Prime Meats LLC.
"We all know affordable housing is a problem in California; from my perspective, anything that can be done to increase affordable housing is a positive," Mercury Chief Executive Gabriel Tirador told the Business Journal.
He said the licenses "sound like a reasonable idea."
"I'd be surprised if some of our employees don't take advantage."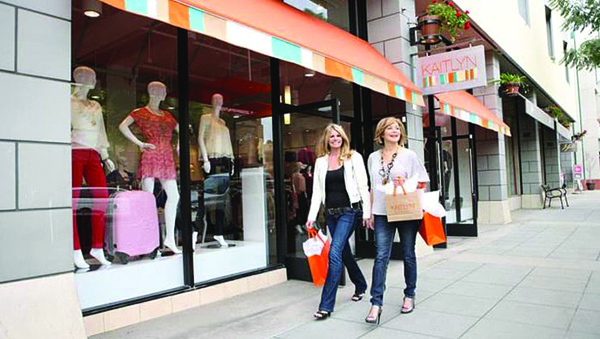 Rent Too High
Manley said he likes to study difficult puzzles such as obstacles to business growth.
The price of housing "is their number one concern about being here. The barrier to expanding or investing more money is the labor pool," he said.
He said lower paid employees cannot afford the $2,000 to $3,000 rents in many parts of Orange County, he said. As a result, workers are spending a lot of time commuting or relying on a "shadow apartment universe" where they rent bedrooms in homes for up to $900 a month apiece.
While he counts friends like former California Gov. Jerry Brown, Manley is disdainful of the state government, saying "Sacramento by definition is incapable of solving a puzzle."
"You cannot come up with the best solution by committee. There's no such thing as an expert committee."
While the apartment complex is next to commercial and industrial properties, it's also less than a 10-minute walk to downtown Brea and dozens of stores and restaurants.
The project, at 141,137 square feet, will have apartments that range from a 450-square-foot studio to a 1,300-square-foot two bedroom. About 80% of the units will be priced from $1,000 to $1,695 with the remainder up to $2,500. Manley is aiming for renters who make $15 to $50 an hour, or about $30,000 to $100,000 a year.
He's figured that by having employees live close to their jobs, the renters at his complex will annually save themselves a cumulative 50,000 hours of their time and 1 million miles of driving.
"If it helps you save every month $700 or $800 in rent and $350 in car expenses and gives you an extra hour to sleep in the morning, who doesn't want to do that?"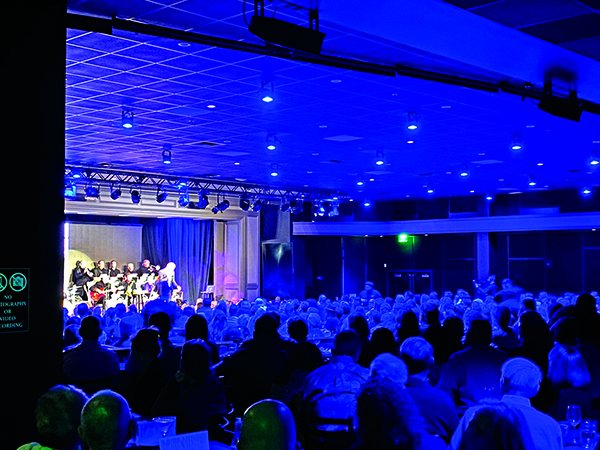 Bigger Plans
Mercury General in 2017 sold Manley a separate, nearby 6.5-acre empty lot for $12.2 million, of which $6.5 million was in cash and the remainder in a promissory note secured by a first trust deed and an assignment of rents on the property. It bears interest at an annual rate of 3.5%, payable in monthly installments, according to Mercury's annual statement.
"I've known Dwight throughout the years—he came up with the best price," Tirador told the Business Journal.
Manley envisions this second project, which he calls "The Village," as a $190 million complex with 949 apartments for families and seniors and amenities such as a childcare center.
He'd trim costs by planning fewer parking spaces than typical because of emerging transportation trends like car rentals by the hour and ride-sharing companies such as Uber.
He says he already has financing for his projects and doesn't need to raise money from investors.
"We get calls all the times for our property. I mean six and a half vacant acres in the middle of downtown?"
Manley doesn't plan to sell. Instead, he's in what he calls "vertical development" where his firm owns the land, builds the project and keeps it.
"By staying vertical, I keep my property taxes down and I don't have to pay someone for entitlement costs and that benefit is captured in the lower rents. It works because we don't plan on flipping it and making money.
"That's my answer to the riddle of the housing crisis."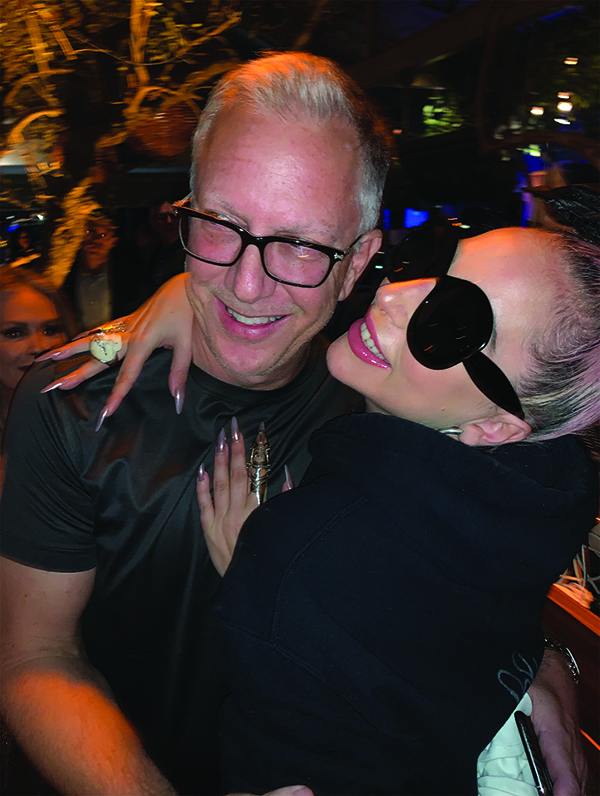 The Not So Secret Life of Dwight Manley
When Dwight Manley's parents attended the Christmas parties of L.A. County Supervisor Mike Antonovich, they were unaware of a secret connection.
Given up for adoption at birth, Manley in 2018 learned Antonovich was his biological father. They have since reconnected.
His adopted father, Robert Manley, was a founder of Valencia National Bank in Santa Clarita; his stepmom, Sharon Manley, ran Andy Gump, which became known in the city for supplying portable toilets.
Manley's interest in coins started at the age of 6 and he decided to skip college to concentrate on that business, much to the anger of his adopted father.
Within a year, he was making $100,000 annually at it, he said.
In the 1990s, he befriended basketball player Dennis Rodman and eventually became his agent. That led him to represent other NBA players including Karl Malone and friends with, he said, real estate tycoons such as the late Jerry Buss, who owned the Lakers, and Donald Sterling, former owner of the Clippers.
Real Estate Turn
In the 1990s, he struck gold, buying the lost treasure of the SS Central America, which had sunk in 1857. By the Business Journal's estimate, Manley's California Gold Marketing Group in 2000 purchased the gold for an estimated $52 million and doubled its money during subsequent sales. He also spent more than $30 million in 2018 to acquire a follow-up find. Manley declined to reveal how much he made on either deal. He said the money helped him into a new career in real estate.
"I like challenges, solving things, but my purpose in life isn't to be a sports agent."
How did he do so well with coins?
"When they pull a raw diamond out of the ground in South Africa, it looks like quartz and it's not something beautiful. There are people who can see that diamond and know what it's going to be worth. I can do that with coins," he said.
"I can figure out how to figure things out."
His charitable giving includes the Brea Senior Center. Recently, he donated $500,000 to Lady Gaga's Born This Way Foundation, winning a date and a meal cooked by the singer and actress. The foundation works with researchers to help young people understand themselves better. At the event, he played poker with Leonardo DiCaprio.
"Was fun," he quipped.
—Peter J. Brennan