Donor Name Removed from UCI Sciences Building
Thursday, June 28, 2018
Share this article: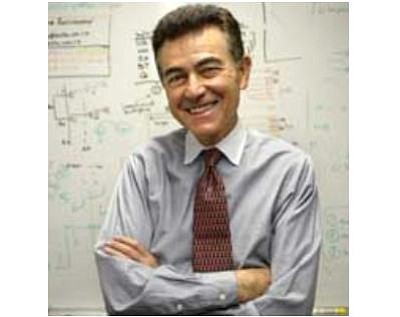 The University of California-Irvine will remove donor and Professor Francisco Ayala's name from its biology school and rename the it the UCI School of Biological Sciences.
The change comes after an internal investigation confirmed several sexual harassment claims by four women including faculty and a graduate student.
Ayala's resignation is effective July 1 and he will abstain from future university activities following the university's standard consultative procedures that include a faculty review committee, according to a statement from UCI.
Chancellor Howard Gillman thanked those who came forward with the information.
"I applaud their bravery and apologize that they experienced inappropriate behavior from a member of our faculty," Gillman said in a statement. "Professor Ayala's behavior defied our core beliefs and was inconsistent with our policies, guidelines and required training. Given the number and breadth of the substantiated allegations, and the power differentials at play, I decided that keeping Professor Ayala's name in a position of honor would be wrong."
The investigation began November last year and ended in May. More than 60 witnesses were interviewed, in addition to the four complainants.
Ayala's name has also been removed from graduate fellowships, scholar programs and endowed chairs. UCI said it has offered counseling services and harassment-related education to faculty, students, staff and administration.
Ayala taught classes in evolution, genetics and the philosophy of biology. The former Dominican priest was ordained in 1960 but left the priesthood the same year. He is a recipient of the 2001 National Medal of Science and member of the National Academy of Sciences. His books and articles on the intersection of science and religion include "Am I a Monkey?" and "Darwin's Gift to Science and Religion."