Big Data Start-Up Gets $5M
Thursday, April 28, 2016
Share this article: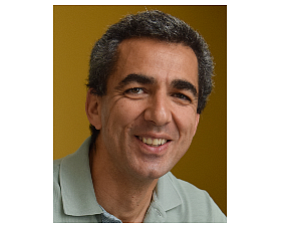 Irvine-based Levyx Inc. closed $5.4 million in Series A funding.
Levyx develops technology to cut costs associated with applications for big data—amounts of information so large or complex that it overwhelms traditional data-processing applications.
The company's data engine—dubbed "Helium"—is said to bridge the gap between traditional hardware storage and newer software in use to handle big data. This makes big data processing more accessible and affordable, according to Reza Sadri, Levyx cofounder and chief executive.
"Traditional thinking says that real-time, big data applications, such as high-speed analytics and cybersecurity, require costly upgrades to IT infrastructure," Sadri said. "We rethought how software and storage hardware can interact to make these applications available to anyone with inexpensive flash memory and hardware."
Money raised in its most recent funding will go to product development and sales and marketing.
Chicago-based OCA Ventures led the funding round with participation by Palo Alto-based Amino Capital and Mountain View-based Sumavision USA Corp. Executives from tech companies that include Hopkington, Mass.-based EMC and Newtown Square, Penn-based SAP also pitched in.
Levyx got an undisclosed amount of seed money from Silicon Valley investor Safa Raschtchy in January 2015, CrunchBase shows.
Sadri and Tony Givargis, chief technology officer, founded the company in 2013.