Hotels Drive Disney, Cedar Fair Results
Thursday, November 5, 2015
Share this article: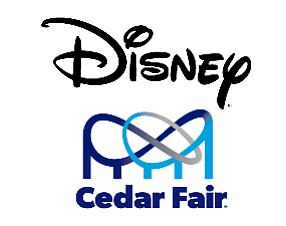 The two companies that own and operate Disneyland Resort in Anaheim and Knott's Berry Farm in Buena Park reported higher revenue and income in their most recent quarters, driven partly by a strong hotel market.
Walt Disney Co.'s parks and resorts division, which includes the Disneyland Resort in Anaheim had operating income of $738 million on revenue of $4.4 billion in the entertainment company's fourth quarter, up 7% and 10%, respectively, compared with $687 million in operating income on $4 billion in revenue for the same period last year.
Cedar Fair LP, which owns Knott's Berry Farm in Buena Park, had net income of $164 million for its third quarter on revenue of $645 million. Income was up by 1% and revenue was up 8% higher year-over-year.
Both companies attributed some of their gains to higher spending on hotel stays.
Burbank-based Disney also said guest spending and attendance were generally higher at domestic resorts, which offset some lower results internationally.
Sandusky, Ohio-based Cedar Fair also said revenue year-to-date was up 7%, driven by a 5% increase in attendance, a 2% increase in guest spending, and a 10% increase in "out-of park" revenues, which includes hotel rooms.
Disney reported its full fiscal year totals along with its quarterly results. Its parks and resorts division had $3 billion in operating income, up 14% from $2.6 billion, and $16.2 billion in revenue, up 7% from $15.1 billion, in 2014.