Raj Buys NY Brand
Tuesday, February 17, 2015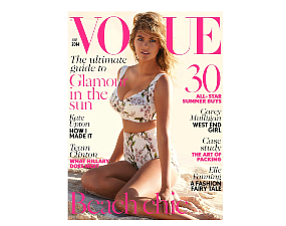 Raj Manufacturing LLC in Tustin said it acquired Basta Co. LLC, a New York-based swim and beachwear brand. The financial details of the deal were not disclosed.
It said the addition helps fill a "contemporary beach sexy niche" in its extensive brand portfolio, which includes Nautica, Splendid Swim, Ella Moss, Hurley Swimwear and Reef.
"After seeing many opportunities, we really believe Basta is the perfect fit," said Raj President Alex Bhathal, adding that the brand's founders, Samantha August and Emily Ford, "have created beautiful designs, obtained strong distribution with premier retailers, and developed a cult following among celebrities and social media influencers."
The acquisition will also enable Basta to tap Raj's distribution channels and market to a larger audience, Raj said.
August and Ford founded Basta in 2008. Its swimsuits have landed on the covers of Sports Illustrated, Vogue and Us Weekly, worn by celebrities such as Jessica Alba and Heidi Klum.
Raj, Orange County's largest swimwear maker, has an estimated $130 million in annual sales.