Irvine Burger Chain Reportedly Mulls IPO
Tuesday, August 12, 2014
Share this article: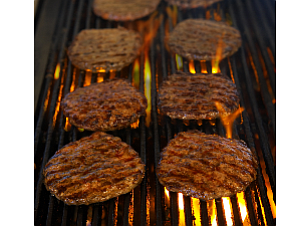 The parent company of Irvine-based fast casual hamburger chain Habit Burger Grill is eyeing an initial public offering, according to reports.
Recent reports by The Wall Street Journal and Nation's Restaurant News said the hamburger chain's parent company, Habit Restaurants LLC, is working with banks on a possible IPO.
Habit is considering an IPO in the range of $75 million to $100 million, reports said.
The Habit plans come on the heels of a well-received initial public offering by Costa Mesa-based El Pollo Loco two weeks ago.
El Pollo Loco raised $112 million in its IPO July 25. Its shares tripled in the first week of trading, settling back recently to just more than double its $15 per share offering price. The company now counts a market capitalization of $1.2 billion.
Private equity firm KarpReilly LLC in Greenwich, Conn., led an investor group that bought a majority stake in Habit Restaurants in 2007.
The company has quadrupled its number of locations since the buyout and begun franchising in Seattle and Las Vegas, with an East Coast expansion slated to begin later this year.
Habit Restaurants LLC ranked No. 16 on the Business Journal's list of OC-based restaurants with system-wide sales up 40% in 2013 to $117.8 million at 90 locations.