Ensign Group Buys in Nebraska, Washington
Wednesday, May 1, 2013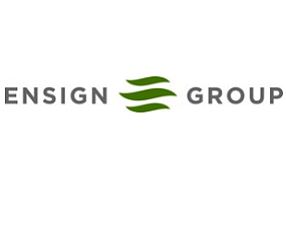 Nursing home operator Ensign Group Inc. said today that it bought a nursing home in Nebraska and a nursing home along with an assisted living facility in Washington state in separate deals. Terms were not disclosed.
The Mission Viejo-based company owns nursing homes, home health businesses and hospices.
Ensign bought Omaha Nursing Center in Omaha, Neb. Omaha Nursing will become part of Ensign's Gateway Healthcare Inc. subsidiary.
It also bought Cascade Vista and Cascade Plaza, both located in the Seattle suburb of Redmond, Wash. Cascade Vista is a 110-bed nursing home, while Cascade Plaza is a 90-bed assisted living facility.
Ensign said the deals brought its total portfolio to 116 facilities, 93 of which are company-owned.
Ensign shares were down 2% to a market value of $744.5 million.