Universal Protection Makes San Diego Buy
Wednesday, June 5, 2013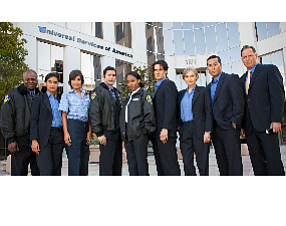 Santa Ana-based Universal Protection Service has acquired Summit Security in San Diego.
Terms were not disclosed.
Summit Security provides parking management, valet and in-house dispatch services.
Universal Protection had one office in San Diego before the latest deal, which also is expected to bring Summit Security's other offices in Sacramento and the Inland Empire.
Universal Protection is part of Universal Services of America, among the largest security services providers in the U.S.
Universal Services has about 2,000 employees in Orange County out of a companywide total of about 28,000. It had $662 million in revenue last year.