Tri Pointe Increases Size of Offering
Wednesday, January 30, 2013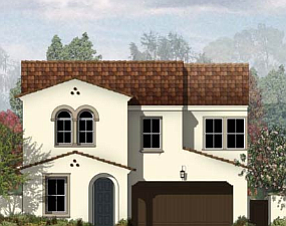 Irvine-based Tri Pointe Homes LLC is increasing the size of its forthcoming initial public offering, according to regulatory filings.
The homebuilder, which started up operations in 2009, said in an amended registration statement with the Securities and Exchange Commission on Tuesday that it plans to sell 13.7 million shares in its IPO, at a price between $14 and $16 per share.
Prior expectations called for Tri Pointe to sell 11.7 million shares in the same price range.
Tri Pointe expects to raise about $206 million and receive proceeds of $137.7 million in the IPO. The money is expected to buy land and to fund development.
An increase in the size of an offering is typically a sign of strong interest among investors for a planned IPO.
The company's shares will trade on the New York Stock Exchange, under the symbol "TPH."
The extra shares are being sold by Tri Pointe's largest investor, real estate mogul Barry Sternlicht, whose Starwood Capital Group invested $150 million in Tri Pointe in 2010, giving it a 83.5% stake in the builder (see related story in this week's print edition of the Business Journal).
Starwood now expects to own about 45% of the builder's stock after the IPO; it previously planned to own about 51.7% of Tri Pointe's stock until opting to sell more shares, according to SEC filings.