Kashkari Leaves Pimco to Consider Statewide Run as Republican
Thursday, January 24, 2013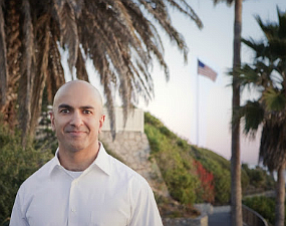 The managing director who has overseen Newport Beach-based Pacific Investment Management Co.'s equity funds is leaving the company and considering a run for statewide office in California as a Republican.
Neel Kashkari joined Pimco in 2009, when the world's biggest bond-fund manager started to expand into equity funds. He has helped launch six stock mutual funds since then. The funds now combine for about $10 billion.
Pimco, run by founder Bill Gross and Chief Executive Mohamed El-Erian, currently has about $1.92 trillion in assets.
There currently are no Republicans holding statewide office in California, a roster of eight positions that range from governor to insurance commission, and the party holds fewer than a third of the seats in both houses of the state's legislature.
A run for office would be a return to public service for Kashkari, who worked at Goldman Sachs & Co. in San Francisco before going to the U.S. Treasury Department in 2006.
Kashkari, who hails from Akron, Ohio, and is in his early 40s, was an aide to Treasury Secretary Hank Paulson when he was tapped to oversee the $700 billion federal bailout at the onset of the recent recession in 2008.
Kashkari became a public face of the Troubled Asset Relief Program (TARP), drawing steady criticism from Congress, Wall Street and other precincts. He left the job after seven months and took a hiatus before joining Pimco.
Kashkari confirmed recent speculation that he might seek statewide office.
His personal website at neelkashkari.com carried a message that lays initial groundwork for a run.
"California has so many strengths—a vibrant, diverse, hardworking population, world-class universities, unparalleled natural resources and beauty—it is up to us to unlock its potential and fulfill the dreams of all of our people," the message states. "Our government must work for all Californians. I am reaching out to leaders in communities across California to hear their ideas, share my own, and explore how I can best affect positive change in our state. After decades of benign neglect, I believe it is our duty to finally have an honest discussion about these issues and take bold action to help all Californians succeed."