Specialist in Financial Services for Hospitals Buys SF Software Company
Wednesday, February 27, 2013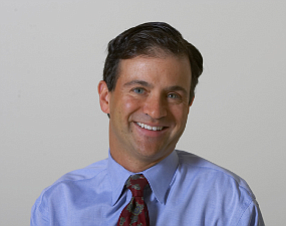 Irvine-based Cymetrix Corp., which provides administration and financial services to hospital systems, has acquired CareClarity Inc., a healthcare analytics software company in San Francisco.
Terms were not disclosed.
Cymetrix counts more than 200 hospitals and healthcare networks throughout the U.S. as customers. Its services include gathering patient data and coding medical records, among others.
The privately held company does not disclose financial data. It has 750 employees at six offices in California, Tennessee, Texas and Arizona.
CareClarity offers revenue-cycle management services. It recently has developed a web-based application, dubbed MAP App, in a joint effort with Westchester, Ill-based Healthcare Financial Management Association.
The acquisition of CareClarity is expected to enable Cymetrix to "create even better ways to optimize our customer's revenue cycle… [and] help healthcare providers realize new efficiencies," Cymetrix Chief Executive Michael Halberda said in a statement.
CareClarity's Chief Executive Doug Stark has joined Cymetrix as a senior vice president and will be overseeing technology operations and products.
Cymetrix has been a portfolio company of Los Angeles-based private equity firm Riordan Lewis & Haden Equity Partners since 2005. Riordan invested an undisclosed amount of money for a minority stake of the company. Riordan's Irvine office Managing Director Murray Rudin sits on Cymetrix' board of directors.
Riordan has more than $400 million in capital under management and typically invests in companies with revenues ranging from $20 million to $200 million.
Riordan's other Orange County investments include Irvine-based recruiting firm CyberCoders Inc.