Sale of Centennial Bank Set
Tuesday, February 12, 2013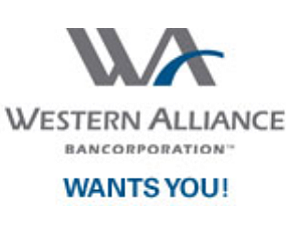 Fountain Valley-based Centennial Bank is expected to be acquired by Western Alliance Bancorp in Phoenix in a multi-step deal with a value estimated at about $57.5 million.
Western Alliance subsidiary Western Alliance Bank intends to make the acquisition from Glen Allen, Virginia-based LandAmerica Financial Group Inc., which is in bankruptcy.
LandAmerica Financial Group counts Orange County Bancorp, holding company for Centennial Bank, as a subsidiary.
Terms include "the distribution of specified loans" to LandAmerica Financial, and the assumption of up to $1 million of Centennial Bank's expenses on the transaction, according to a recent regulatory filing by the buyer.
The deal calls for Centennial Bank to be merged into Orange County Bancorp, with Centennial Bank as the surviving entity. Centennial Bank would then be merged into a newly formed subsidiary of Western Alliance. Centennial Bank would again be the surviving entity.
Centennial Bank would then then be merged into Western Alliance Bank.
Western Alliance Bank would be surviving entity in that deal.
The deal with Western Alliance is subject to approval by the bankruptcy court and regulators.
Centennial Bank had $546.1 million in assets at the end of 2012, when it posted $6.2 million in earnings, according to the Federal Deposit Insurance Corp.