Avery Sells Brea-Based Consumer Products Group
Tuesday, February 5, 2013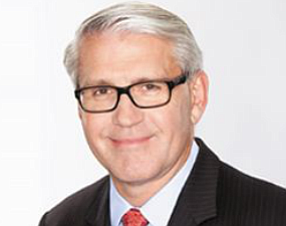 The Brea-based Office and Consumer Products Group of label and packaging materials maker Avery Dennison Corp. has been sold to CCL Industries Inc. in a deal that fetched $500 million in cash.
The Brea unit, which accounted for the bulk of the deal, makes various consumer products, including pens, highlighters and other office supplies. It had about $86 million in adjusted operating income on $730 million in annual revenue last year.
The transaction with Toronto-based CCL also included the sale of Avery's Designed and Engineered Solutions Group, headquartered in Strongsville, Ohio. The unit had adjusted operating income of about $19 million on revenue of $180 million last year.
The Brea operation has about 400 workers, according to recent data. No details on plans for the operations under CCL were announced.
Pasadena-based Avery notched $6.04 billion in total net sales last year, up about 4% from a year earlier. Net income for the company was $215.4 million, up 13%.
CCL is "one of [Avery's] largest customers," according to a statement by Dean Scarborough, Avery's chief executive. It operates three divisions—label, container and tube—and has about 6,600 employees in 74 offices throughout the world.
"This acquisition is the largest in CCL's history and takes the company's pro-forma annual revenue above $2 billion for the first time," CCL's Chief Executive Geoffrey Martin said in a statement.
The announcement of the deal last week sent Avery's stock price up more than 10%. The company currently is trading at a market value of about $3.82 billion.
The recent agreement to sell off two of Avery's units came four months after Minneapolis-based 3M Co. terminated a pending deal to acquire Avery's office and consumer products business for $550 million. The cancellation occurred after the U.S. Justice Department warned that such a merger would have "substantially lessened competition in the sale of labels and sticky notes."