Emulex Down 10% on Current Quarter Outlook
Friday, February 1, 2013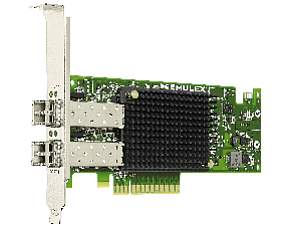 Shares of Costa Mesa-based Emulex Corp. were down about 10% in afternoon trading, a day after the networking equipment maker recorded mixed financial results for the December quarter and gave a revenue and profit outlook in the current quarter below Wall Street expectations.
The company projects sales between $110 million and $114 million in the current quarter, below Wall Street expectations of $117.4 million.
Adjusted profits are projected between $10.7 million and $12.5 million.
Analysts on average expect profits of $14.3 million.
Investors sent Emulex shares down more than 4% in afterhours trading Thursday. The company's stock was down about 10% in afternoon trading on the disappointing outlook to a market value of $622 million.
The company posted revenue of $122.1 million in the recently ended quarter, down 5% from a year earlier and narrowly beating Wall Street expectations of $121.8 million.
Adjusted profits topped $17.2 million, down nearly 24% from a year ago.
Analyst over average had forecast a profit of $17.9 million.
Emulex designs and makes networking equipment that connects storage, servers and data centers.
On Wednesday Emulex got an analyst nod from the TheStreet Ratings, which upgraded its stock to "hold" from "sell."
In the recently ended quarter Emulex signaled its intent to acquire Endace Ltd. in New Zealand for $130 million in an all-cash deal and one of the company's priciest in its 42-year history.
The Aukland-based company, which specializes in network performance management, saw $41.2 million in revenue in its fiscal year ending in March. It targets large companies and government agencies in the U.S., U.K., Australia and New Zealand.
Endace's technology is geared to record, visualize and monitor network traffic. The company also makes network analytics software and provides reliable, ultra-high speed network access switching.
Emulex is a leader in the 10-gigabit Ethernet connection market, a competitive segment that has drawn big industry players into the fold as storage needs and speedy data transfer become increasingly important with the proliferation of video and streaming content.