Edwards Misses Q1, Lowers Outlook, Shares Fall
Tuesday, April 23, 2013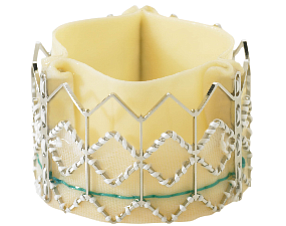 Shares of Edwards Lifesciences Corp., the Irvine-based heart valve maker, fell sharply today in after-hours trading in the wake of first-quarter results that missed analyst estimates.
The company's shares were down 14% in trading after the market's close after falling 1% to a market value of about $9.5 billion.
Edwards' first-quarter profit excluding one-time items came in at $83.9 million, below an average analyst estimate of $88.5 million.
The company said it recorded a special gain of $83.6 million from a patent lawsuit with rival Medtronic Inc., bringing its net income to $144.9 million.
Analyst estimates generally exclude gains or charges.
Revenue grew 8% in the quarter to $496.7 million. Wall Street expected first-quarter sales of $518.6 million.
Edwards also lowered its 2013 outlook.
The company could see a full-year profit of $349.5 million to $361.2 million, down from a previous range of $374 million to $385.6 million.
Analysts expect Edwards to post a full-year profit of $381 million.
The company now expects 2013 revenue of $2 billion to $2.1 billion. Wall Street estimated Edwards will have $2.13 billion in full-year sales.
Edwards lowered its guidance "primarily to reflect a slower start to the year and an updated foreign exchange impact," Chief Executive Michael Mussallem said in a statement.
The heart valve maker reported its results after the market closed.