Billabong Sale Talks Extended
Tuesday, April 23, 2013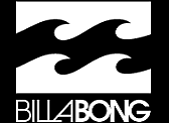 A 10-day period of exclusive talks to sell the parent of Irvine-based Billabong USA has been extended into next month.
Australia-based Billabong International Ltd. is in talks with a group led by its Americas President Paul Naude and New York private equity firm Sycamore Partners Management. The consortium has offered $299 million for the surfwear company, which owns a stable of apparel and retail brands, including RVCA, Element and Dakine.
Billabong said the group requested an additional 10 days, ending May 8.
The company reiterated in a statement today that the extension does not guarantee a deal will be struck.
Billabong, which is traded on the Australian Securities Exchange, closed down about 2% on Monday to a market value of $242.78 million.
The offer is down from an initial bid of $550.8 million the Naude/Sycamore group made in December, which was matched by Palo Alto-based private equity firm Altamont Capital and VF Corp. of Greensboro, N.C. VF is the parent of Cypress-based Vans Inc.
Billabong is attempting to turn its business around with a plan that includes store closures along with fewer clothing styles and merchandise suppliers.
The company reported a net loss of $549.2 million for the six-month period ended in December with global revenue down 5.9% to $716 million.