ReVision Optics Raises $15 Million
Wednesday, April 17, 2013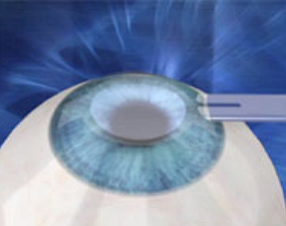 Lake Forest-based ReVision Optics Inc. said in a regulatory filing today that it raised $15 million.
ReVision makes the Raindrop, a replacement eye lens implanted through a small, laser-created opening in a patient's cornea. It is geared toward people 45 to 60 years old with presbyopia, a condition where the eye loses its ability to focus close-up as it ages.
The company did not disclose the investor or plans for proceeds in the Securities and Exchange Commission filing.
ReVision's current investors include Domain Associates, a venture capital firm with offices in San Diego and Princeton, N.J., and InterWest Partners, with offices in Menlo Park and Dallas.
Raindrop, which was previously known as Presbylens and Vue+, is approved for sale in Europe.
It received approval from the Food and Drug Administration in late February to complete enrollment in a third-phase clinical trial for Raindrop.