REAL ESTATE: OFFICIALS MUM ON DEALINGS AT OLD MARINE BASE
Broadcom in Talks on Tustin Legacy Campus Plan
Saturday, January 28, 2012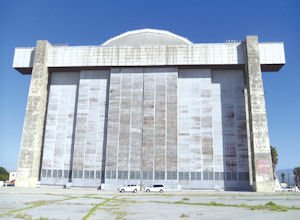 University Research Park is owned by Newport Beach-based developer Irvine Company and UC Irvine.
In 2005 Irvine Co. signed Broadcom up as a tenant for a new, eight-building campus at the business park under a lease valued at the time at about $183 million.
The initial 10-year lease, which started in 2007, was for about 685,000 square feet of space. Broadcom has since leased another four buildings in the area.
The company is said to be near capacity at its headquarters.
Broadcom's continued growth comes from increased demand for its chips, which go in tablet computers, smart phones, set-top boxes, broadband modems, networking gear and other products, as well as a number of sizeable acquisitions in the past few years.
Last September saw the company announce its priciest acquisition to date, a $3.7 billion cash offer to buy Santa Clara-based chipmaker NetLogic Microsystems Inc. That deal is expected to close in the first half of the year.
Real estate watchers aren't convinced that Broadcom will be on the move again when its lease expires in 2017.
Moving ahead with a land deal now, and then construction in a few years, could mean the project's completion would coincide around the same time as the end of the lease at University Research Park.
But sources said the company's discussions with Tustin could be part of a negotiating ploy with Irvine Co. to get better lease terms for any subsequent renewal at the University Park campus.
On the other hand, the deep-pocketed chipmaker is one of only a few area businesses that could afford to build headquarters in the million-square-foot range, real estate sources note.
Along with Broadcom, the largest technology company said to be on the market for new space is Irvine's gaming company Blizzard Entertainment Inc., which occupies Broadcom's old headquarters in the Irvine Spectrum.
Estimates for the size of the complex Blizzard is looking for run from 700,000 square feet to 1 million square feet, according to real estate sources.
Prev Next