REAL ESTATE: CURRENT WITH COLONY; EYES INVESTMENT BANKERS
William Lyon Homes' $206M Loan OK Despite Drop in Value
Sunday, May 29, 2011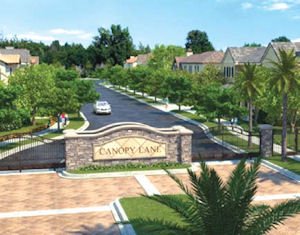 Colony officials don't appear overly concerned, based on their own SEC filings.
The firm's management "believes that the value of the collateral securing the loan is significantly in excess" of the unpaid balance on the senior secured loan, which still has a balance of $206 million, according to the most recent quarterly report filed by Colony Financial Inc.
William Lyon Homes and it partners owned more than 10,100 lots and had options to purchase an additional 417 as of the end of 2010.
Southern California is the company's largest market. Local projects the company plans to open this year include Canopy Lane, a 38-home development in Santa Ana near South Coast Plaza, and a pair of new projects that will total about 120 homes in Tustin's Columbus Square.
It also builds in Northern California, Nevada and Arizona.
No Colony Write-Downs
Colony said it hasn't seen any need to write down any losses in its investment in the builder to date.
William Lyon Homes has remained current on its loan, the lender said.
Interest payments on the loan, which carries an interest rate of 14%, are about $29 million annually, according to regulatory filings.
Colony Capital and its Colony Financial affiliate also recently loaned money to Santa Ana-based Grubb & Ellis Co. in an $18 million financing deal with the commercial real estate brokerage in late March.
It's in the process of deciding whether to make a further investment in Grubb & Ellis. A decision is expected shortly.
William Lyon Homes also could be on the lookout for additional financing, according to its annual report. The company's hired a consulting firm to help refinance and restructure its existing debt.
It also said it is in the process of requesting a financing proposal from investment bankers.
Prev Next