REAL ESTATE: CURRENT WITH COLONY; EYES INVESTMENT BANKERS
William Lyon Homes' $206M Loan OK Despite Drop in Value
Sunday, May 29, 2011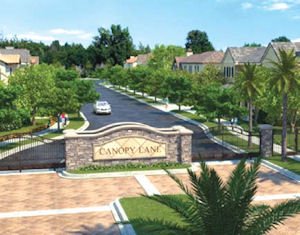 Newport Beach-based William Lyon Homes Inc. was valued at more than $900 million when the iconic homebuilder was taken private in 2006, near the peak of the housing boom.
A still-choppy housing market and another year of losses has the company's accountants saying its valuation now could be less than $20 million, due largely to recent write-downs on land it owns.
The lower valuation could affect the terms of a $206 million loan the company took in 2009 from Los Angeles-based hedge fund Colony Capital LLC and affiliates.
The disclosures on the company's valuation and changes to the loan were made in William Lyon Homes' 2010 annual report, which was filed in mid-May.
The report showed a loss of $137 million in 2010, on revenue of about $295 million.
Revenue was off about 5% from 2009 and is well below the nearly $1.5 billion the builder saw in 2006—its last profitable year when it earned some $75 million.
• THE NEWS:
William Lyon Homes Inc.'s net worth has fallen to about $20 million on reduced land values, according to a regulatory filing
• BACKGROUND:
The decline could lead to a change in terms of a $206 million loan
• WHAT'S AHEAD:
Developer has requested financing proposals from investment bankers
Steep Losses
Last year was the steepest loss seen by the builder since 2007, when it reported a $349 million loss.
Write-downs on the value of the land the builder owns were responsible for the bulk of 2010's losses. The company took an impairment charge of about $112 million last year, compared to a $45 million land write-down in 2009.
William Lyon Homes has taken more than $500 million in land-related write-downs since 2007, due to soft market conditions, slow sales, declines in home prices and a decrease in the value of its land, officials said in a Securities and Exchange Commission filing.
The company went private in 2006 but still reports financial results for its bondholders.
The latest adjustments to the company's land values has forced William Lyon Homes to get waivers from Colony Capital and affiliates of the hedge fund on terms of its 2009 loan.
Tangible Net Worth
The loan includes a net worth covenant that requires the builder to maintain a tangible net worth of more than $75 million.
William Lyon Homes' tangible net worth—the value of its land and other assets minus its liabilities—was $13 million at the end of 2010, according to the company's annual report.
Prev Next