SOME 60 LAYOFFS, CLOSURE OF DESIGN CENTERS PLANNED
Emulex Cuts After Rise in Costs, Lackluster Outlook
Sunday, May 15, 2011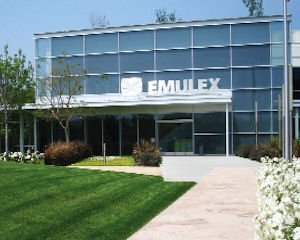 One analyst is giving Costa Mesa-based Emulex Corp. a chance to rein in costs after the networking electronics company offered Wall Street a disappointing outlook last month.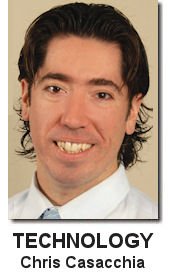 Kaushik Roy of Wedbush Securities Inc. recently upped his outlook on Emulex to "neutral" after the networking electronics maker laid out plans to shut down a couple of facilities and lay off about 7% of its workforce, or about 63 people.
The cost cutting comes after Emulex reported higher-than-expected costs in the recently ended quarter after its acquisition of Silicon Valley's ServerEngines Corp. in the second half of 2010.
Operating expenses came in at $62.4 million, higher than the $61 million to $62 million Emulex earlier had projected.
"Investors are probably disappointed with the lack of operating expense reduction after the acquisition," Roy wrote in a note to clients. "The company indicated that it is in the process of consolidating its offices and cutting operating expenses. But we believe that the company needs to accelerate the operating expense reduction."
The company also spooked Wall Street with a forecast for the current quarter of an adjusted profit of $7.1 million to $10.7 million, which fell short of the $12.5 million analysts had been expecting on average.
Emluex makes adapter cards, switches and other gear that speeds up the flow of data on corporate storage networks.
In late April, Emulex beat Wall Street expectations with a 10% rise to $112 million in revenue for the March quarter. It posted a net loss of $18.6 million, versus $13.3 million in profits a year earlier.
Another analyst is on the fence.
"We feel that we are close to an inflection point where the company should start to see a strong ramp in both revenues as well as earnings," said Morgan Keegan's Harsh Kumar in a note to clients. "But we are going to remain on the sideline … until we see more evidence of the turn."
Local.com's Buy
Irvine-based search engine operator Local.com Corp. has acquired Mountain View's Krillion Inc. for $3.5 million in cash.
Local.com runs an online search engine that directs users to local businesses, such as "flowers in Irvine."
Users also get search results that include offers from local businesses, reviews, links to local websites, maps, driving directions and other features.
Krillion culls together product photos, comparison pricing, availability, discounts and other details for online shoppers.
Local.com plans to tailor Krillion's service to local shoppers.
Prev Next