WOMEN IN BUSINESS
Refugee Rises
Sunday, June 5, 2011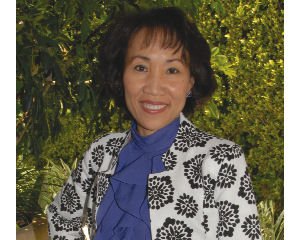 Katherine Le, president of Santa Ana-based Stearns Lending Inc., isn't one to give up on her goals—no matter how steep the obstacles.
As a teenager in Vietnam, her first attempt at fleeing the war-ravaged country ended in imprisonment.
It took family intervention—including a bribe to officials—to get her out of prison.
"The conditions were pretty bad, but my mom and I wanted to get out (of the country)," Le said.
Came to U.S.
Two years later, at 17, Le was in the U.S., having escaped the communist regime in a "rickety" boat with a handful of other family members.
"I was one of those boat people," said Le, who got here in the late 1970s and eventually settled in Huntington Beach, learning English and putting herself through college.
"I still feel blessed," she said.
Le was among five local businesswomen honored at the Business Journal's 17th annual Women in Business awards luncheon May 25 at Hyatt Regency Irvine.
Le graduated from California State University, Fullerton, with a bachelor's in business management in 1985. She moved up the mortgage industry ranks through a series of lending and underwriting positions.
Le met Stearns Lending founder and Chairman Glenn Stearns in the late 1980s. He was a mortgage broker submitting loans to the company where she worked.
"I teased him a lot, and told him I taught him everything he knows," Le said. "We hit it right off."
Le went to work for Stearns in 1995, starting as executive vice president of operations in 1995. She became president in 2000.
She and the company have seen a few downturns in the "feast or famine" industry, Le said.
Nothing compared to the industry collapse a few years ago that saw many of Stearns' competitors close their doors for good.
Stearns Lending felt its share of pain, losing business and employees in 2006 and 2007.
After a few dicey years, the company rebounded.
It now is larger than it was in the pre-crash days and is the second-largest independent mortgage lender in the state.
The company has grown to $250 million in yearly revenue and more than 1,000 employees. It makes more than $500 million in loans every month, according to company officials.
Strategic Shift
The growth is due in large part to decisions Le and other Stearns Lending executives made just before the bottom fell out of the industry—in particular a decision to close down its option adjustable rate mortgage lending division.
Prev Next