OC INSIDER
Weekly Column by Mark Mueller, editor, OCBJ
The new Star Wars: Galaxy's Edge ride, Rise of the Resistance, made its debut over the weekend, largely to rave reviews (see our front-page story).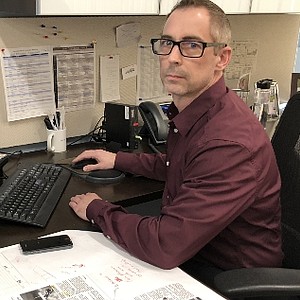 Opioid Avenger
There were no signs of Iron Man, flying armored suits, or other comic book-type next-gen tech toys anywhere on display at the futuristic headquarters of Masimo, a few days after the latest "Avengers: Endgame" movie was released.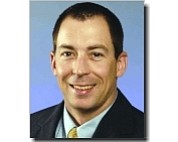 Mo Honarkar made headlines last week for a string of property buys along the coast of Laguna Beach.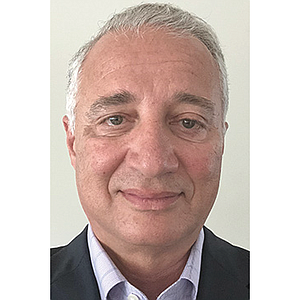 Mo Honarkar could soon supplant Dane Eiler "the Greeter" Larsen as Laguna Beach's best-known local after buying a stretch of city properties along Coast Highway, including the iconic Hotel Laguna (the Insider's favorite wedding spot), which Honarkar vows to restore "to its former glory."
Congressman Ed Royce, (R-Fullerton), took a victory lap last week before an OC Forum lunch crowd in Irvine … 36 years in office, 10 Sacto, 26 D.C. "When I was 40, putting term limits on committee chairs seemed like a good idea," Royce joked.
Not all Retail is roiled
Marijuana is a criminal, gateway drug. Marijuana should be legal in 50 states and the Marshall Islands. Or … something in-between. Regardless of your take, you'll enjoy Peter J. Brennan's stories on Kush Bottles, a publicly traded everything-but-cannabis, cannabis co. Kush opened in 2010.
Anthony Maglica is shining a big flashlight on CA's manufacturing rules.
In managing this week's OC's Wealthiest issue—my first, our 17th—I placed a call to a source to confirm a few figures in our write-up.
We all know Pacific Life, the humpback whale, but I'm betting there are revelations for readers of Peter J. Brennan's wide-ranging conversation with the 149-year-old insurer's 14th CEO, Jim Morris.
L.A. gets the Olympics—2028. This Olympics won't be OC-centric like 1984, when Laguna Beach's Peter Ueberroth helmed the effort, $0 in the bank and national malaise—finished with a $250 mill surplus and the Games' financial viability restored.
One month into my burst into the middle of OC business—every day three yards and a cloud of everything, and a standout observation. There is—at last—progress on a unified, OC economic-growth strategy.
Jim Morris goes to Washington every June.
On July 1, Orange County makes its last bankruptcy-bond debt payment.
In the '80s I had the best accounting jobs—Johnson & Johnson sent me at 22 to Cape Town, Hong Kong, and Sydney …
Prev Next