OC LEADER BOARD: Why I Give What I Give, and Why You Should Too
Monday, May 24, 2021
Share this article: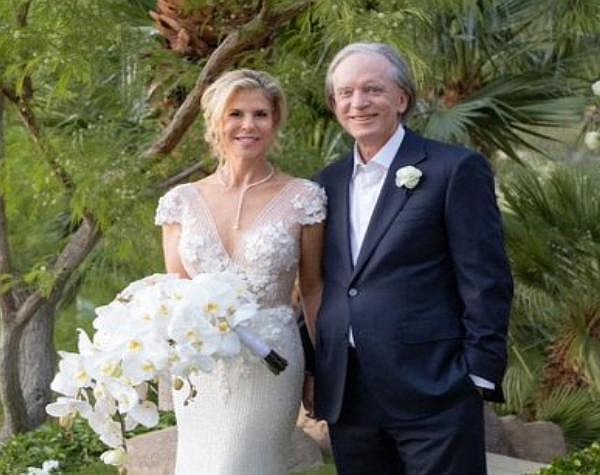 The travails of the "rich" have always been something of a spectator sport. While some might accuse me of being part of that lofty club, to paraphrase Groucho Marx, I wouldn't want to be a member of any club that admits me. I'm not sure they'd want me anyway after I once advocated for increased taxes on the wealthy, citing no less an authority than Warren Buffett.
 
On the topic of wealth, I mused in one of my monthly Investment Outlooks in 2007, when is enough, enough? My concern then was that when the fruits of society's labor become maldistributed, when the rich get richer and the middle and lower classes struggle, then the system ultimately breaks down. Inequity has always been a part of human existence, but the gulf seems wider now between the haves and have-nots than it has ever been.

In anticipation of the righteous indignation of the 1%, I acknowledged their argument that many believe they can more efficiently redistribute wealth than the government via taxes. But, as I noted, the inefficiencies of wealth redistribution by the Forbes 400 mega-rich are perhaps as egregious and wasteful as the government, if not more. Trust funds for kids, inheritances for grandkids, multiple vacation homes, private planes, and ego-rich donations to local art museums and concert halls are but a few of the ways that rich people waste money—and, I admitted, I am guilty of at least one, maybe more—items on this short list of sins. I have, however, avoided the last one. As I wrote then, a $30 million gift for a concert hall is not philanthropy—it is a Napoleonic coronation.

I'd like to think I was more prescient in that column on the impending market collapse, when the Dow was peaking at close to 14,000, before falling to less than half that over the next 19 months or so. But fate would have it that I'm more remembered for my call to soak the rich than to help investors get rich.
 
As for my own philanthropy, I have endeavored to put my money where my mouth is, giving more toward direct action. Yes, there are a few medical buildings with my name plastered on them, and the Smithsonian's William H. Gross Stamp Gallery in Washington, which is more guilty pleasure than indulgence for which I apologize to no one and which allows the public to view some of my collection. But the bulk of my giving has gone toward organizations that provide healthcare, humanitarian relief, education, and community support. In other words, groups that have a ground game and provide direct assistance to urgent causes.
 
With exceptions such as Doctors Without Borders and Mercy Ships, I like to keep my giving local. Orange County is my home. It's where I raised a family, built a business, and earned enough money to share it with causes I believe in. I literally see the fruits of my labors in the Laguna Food Pantry, the OC Food Bank, the CHOC Foundation, the Orange County Teachers of the Year awards, and many other organizations that enrich and support Orange County.
 
Trust me, I don't do this for the adoration or to get invited to fancy soirees. Attending parties and enduring small talk is a form of torture for me, death by hors d'oeuvres.
 
For many years, including as recently as a few months ago, I wrote anonymous checks—usually $15,000—delivered by intermediaries to needy individuals I read about in the news. There is no expectation of gratitude, just the satisfaction that the money goes straight to where it's most needed. Actuarial tables willing, I signed the "Giving Pledge" last year, which commits me to give away the bulk of my assets to charitable causes, either during my lifetime or in my will.

So if I don't do it for the recognition, then why? For the charitable tax break? I live in California, I pay enough taxes every April to make my eyes water. I suppose it has as much to do with leading by example. I started the Pimco Foundation in 2000 and funded it entirely for the first two years. I then "encouraged" all Pimco managing directors to donate 1% of their annual bonus to the foundation. While I now have my own William, Jeff, and Jennifer Gross Family Foundation that I run with my son and daughter, I still contributed to the Pimco Foundation following my less-than-cordial departure from the firm, and was named a "Director Emeritus" as part of a legal settlement (the proceeds of which were all designated for charity).
 
Perhaps I said it best in another Investment Outlook from 2003 titled "Happiness Running" in which I quoted the lyrics of a song by Donovan—the "love generation" folk singer of the late 1960s—if only because it was so succinct: "Happiness runs in a circular motion…happiness runs, happiness runs." I had previously thought that Donovan's lyrics stated the obvious, as in "be kind to others, pay it forward." But over time, I interpreted hidden nuances, if only to me. As I wrote at the time, the "running in a circular motion" also connotes a self-contained, inward-looking, self-satisfaction that equates happiness to being content with yourself as a person. And the last phrase—"happiness runs, happiness runs" may speak to the Buddhist philosophy of impermanence and the priority of the moment.

Have I achieved that level of folkie (or fogey) happiness? Well, I just married the love of my life Amy Schwartz, so I'm a little closer. But I also know that a lifetime of giving provides happiness that can be measured as much by self-satisfaction as by quantity. Give a little, get back a lot.

Editor's Note: Bill Gross in 1971 co-founded Pimco, where he built it to $2 trillion in assets under management as  managing director and chief investment officer. Morningstar named him Bond Manager of the Decade for 2000-09. While he retired from Janus Henderson Investors in 2019, he is still active in managing $482 million in his family foundation and is on this week's OC 50, which focuses on executives shaping the future of OC's economy.