Taco Bell to Bump Average Minimum Wage to $15
Tuesday, December 14, 2021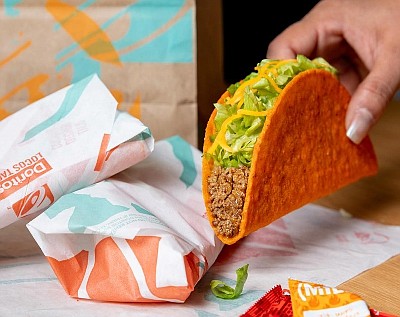 Taco Bell Corp. unleashed a slew of what it calls 'brand values' Tuesday, including its targets for restaurant worker pay and sustainability.
The Irvine-based company said it planned to boost the average minimum wage at its company restaurants to $15 an hour. The target date for reaching that goal is mid-2024, the company said.
That compares to competitor Chipotle Mexican Grill Inc.'s (NYSE: CMG) increase in restaurant wages, effective at the end of June, which equated to a $15 an hour average. Hourly restaurant wages at the Newport Beach-based chain now range from $11 to $18.
Taco Bell also said general managers at company-operated locations will have access to a new leadership development program and mental health services will be offered for headquarters and restaurant employees.
The chain is also cutting back on packaging to eliminate waste and said its continuing its hot sauce packet recycling program.
The workplace and sustainability targets came with additional goals ranging from healthier ingredients to increased community involvement and diversity and inclusion.