OC June Unemployment Falls to 13.7%
Friday, July 17, 2020
Share this article: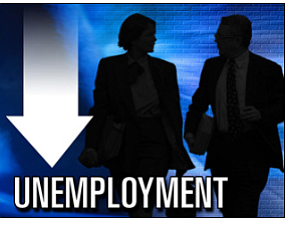 Orange County's unadjusted unemployment rate fell to 13.7% in June from a revised 14.7% in May as retailers and restaurants began reopening from closures forced by the coronavirus, according to the state Employment Development Department. A year ago, the unemployment rate was 2.9%.
This compares with California's June unemployment rate of 15.1% and the U.S.'s 11.2%. The most recent numbers for the county, state and U.S. aren't seasonally adjusted.
Orange County added 71,600 jobs for a total of 1.49 million nonfarm employment.
The biggest increase was 44,000 jobs in the leisure and hospitality sector, led by advances in food services and drinking places. Another big gain was 8,000 jobs in trade, transportation and utilities, with most of the gain in retail trade as more stores re-opened.
The only sector to report a month over month drop was government, down 5,000, mostly because of educational services.
The state added 558,200 non-farm jobs in June. The number of jobs decreased by 1.74 million from June of 2019.
Nine of California's 11 industry sectors gained jobs in June as the industries most affected by the coronavirus tended to have the most gains.
Leisure and hospitality, up 292,500, had the largest job gain due to statewide re-openings of bars and dine-in restaurants. Trade, transportation and utilities rose 97,600 jobs while the education and health services file increased 84,000.
Government was down the most, 36,300, due to losses in state and local government educational services. This sector also fell the most in May when losses totaled 95,800.
There were 2.8 million workers certifying for unemployment insurance benefits in June, up 624,079 from May. Concurrently, 284,300 initial claims were processed in June, an increase of 80,712 from May.
Go here for more updates on how OC companies are responding to the coronavirus pandemic.
For ongoing, in-depth coverage of COVID-19's effects on OC businesses, see the Monday print edition of the Business Journal.