SERVICES: CEO PLANS 'TRANSFORMATIVE' Q1 BUYS
CoolSys Shopping Spree Could Push Sales to $1B
Monday, January 6, 2020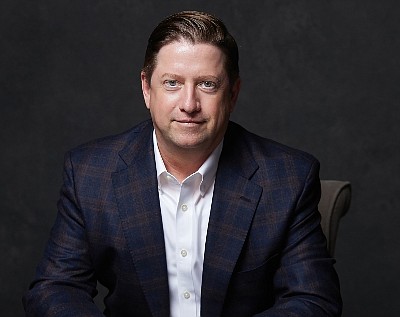 CoolSys Inc., the Brea-based parent of a collection of refrigeration and heating companies that's been among Orange County's fastest-growing private firms the past few years, is gearing up for an eventful 2020.
The company, already one of the country's largest in this space, is working to buy four to six additional companies by the end of March, Chief Executive Adam Coffey told the Business Journal.
Two "will be transformative and we will double the size of the company" to $1 billion in annual sales, Coffey said.
If the acquisitions come to fruition, Coffey will be nearer his goal of $1.2 billion in sales and a $2 billion enterprise value by 2023. Sales are now at about $500 million.
Since Coffey became CEO in 2016, Coolsys has made 12 buys, half of them last year.
Its workforce of 2,500 could expand to 4,000 this quarter, he said.
Debt Driven
Upcoming deals will be financed in part through some $250 million in debt CoolSys raised in November.
The debt was rated B3 with a stable outlook by Moody's Investors Service. B3 is considered high-yield debt. It is six grades below investment grade. While that type of debt is generally considered speculative and high-risk, Moody's notes that CoolSys could be on to something big.
"The B3 CFR reflects CoolSys' position as a leading provider in the highly fragmented commercial refrigeration-HVAC services sector, as well as the company's relatively small scale and aggressive growth strategy through acquisitions," Oliver Alcantara, Moody's lead analyst for CoolSys, said in a statement.
"We expect free cash flow generation will continue to be pressured by on-going acquisition related charges, and we project organic revenue growth by low single digits over the next 12-18 months."
Name Change
In 2016, Boston private equity firm Audax Private Equity bought the predecessor to CoolSys—then called Source Refrigeration & HVAC Inc.—when it had about $240 million in annual sales and 1,200 employees.
Audax hired Coffey, who a year later changed the name and moved its headquarters from Anaheim to Brea.
Last year, Audax sold CoolSys to Ares Management Corp. in Los Angeles for an undisclosed price that left management "smiling," Coffey said.
Burton Hong, CoolSys' general counsel, in November was named one of five winners at the Business Journal's General Counsel Awards in the category of private company.
CoolSys' operating businesses covers every stage of a heating or refrigeration system; its 4,000 clients include big names such as Walmart Inc. and Costco Wholesale Corp.
The company has 70 offices in 41 states and may expand to Canada in a couple years before going to Europe.
General Contracting
Coffey said he's also considering becoming a general contractor.
"One of our strategic needs is to buy a world-class construction company," he said. "We build a lot of things today. I'd like to shore up our general contracting capability. We're being asked more and more," for that.
Meantime, CoolSys has concentrated on expanding in the Midwest and along the Eastern seaboard.
On Dec. 16 it bought Tech Mechanical in Pontiac, Mich., most active in the southeastern part of the state. Three days later CoolSys added BRR Refrigeration in Virginia Beach, Va., its first step into the Mid-Atlantic. BBR is 20 years old; clients include grocery chains Food Lion, Kroger, Wawa and Publix.
CoolSys' website has a section called "Sell Us Your Company." Coffey said owners of acquired companies have continued to work at CoolSys where he calls them members of the "Alumni Club."
Recurring Revenue
About 54% of CoolSys' revenue comes from recurring maintenance service contracts and it has a 96% retention rate with key customers, according to Moody's.
Moody's projects CoolSys will reduce its debt-to-EBITDA leverage from about 6 to around 5.6 by the end of fiscal 2020, mainly through growth in revenue and earnings.
CoolSys' broad geographic reach and status as a "one-stop-shop" is a competitive advantage over smaller local or regional players, attracting large national or super-regional customers, Moody's said.
Coffey's aim by 2023 is a sale to another large private equity firm or an initial public offering.
Even with the large deals planned for the next three months, Coffey said he is considering more buys this year.
"I will still have three quarters left," he quipped.