Venture Capital Surges To Record Levels
FUNDING: COMPANIES RAISES DOUBLE IN A YEAR
Monday, January 21, 2019
Share this article: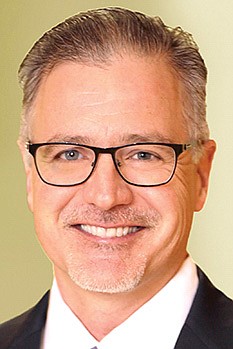 Orange County once again wasn't as attractive to investors as Silicon Valley, New York or even San Diego.
Yet, Orange County enjoyed its best year ever for raising venture capital in 2018.
Not only was the $1.74 billion raised more than double the amount in 2017, the 2018 figure beat by 20% the prior record of $1.45 billion raised in 2011, according to Dow Jones' VentureSource, which has been tracking data locally and nationally since 1992.
"It's great to hear that, but I'm not surprised," said Jim Madden, co-founder and managing director of Newport Beach-based private equity firm Carrick Capital Partners LLC, which has invested in 14 companies, including two in Orange County.
"I am seeing improvement in software and the overall technology space in Orange County," Madden said.
Nationwide, venture capital investments in the U.S. set a new annual record by rising 50% to $130 billion in 2018. Dow Jones report called the increasing VC funds "a long-building tsunami" that set annual records for equity investment.
"Overall, it's a rising tide so most, if not all, boats are being floated, including in Orange County," said Marc Averitt, co-founder of Laguna Beach-based Okapi Venture Capital.
Software Center
Orange County's software companies attracted the most attention last year, raising $617 million, about four times higher than 2017.
"Orange County has now built a critical mass around software," said Wilder Ramsey, managing partner and co-founder of Newport Beach's Toba Capital, the largest venture capital firm in Orange County with $1.2 billion in assets.
Averitt said OC's software companies are focusing on enterprise space. The county's advantages include being a less expensive area to do business than places like San Francisco and the middle of Southern California. Those factors give it a recruiting advantage by being able to tap talented employees from both Los Angeles and San Diego, he said.
Orange County's business costs are about 20% to 25% below that of Silicon Valley, said Madden, who also has an office in San Francisco.
Madden pointed out an Irvine-based company where he is a director, Mavenlink Inc., an Irvine-based provider of cloud-based software for services organizations.
"They've had a lot of success at recruiting locally," he said.
Eye Mecca
The second largest investment area was medical devices and equipment, which attracted $210 million, also a four-fold jump from the prior year.
"Broadly speaking, Orange County is becoming a mecca for medical devices and healthcare, especially related to the eye," Averitt said.
The third biggest category was aerospace and defense, which climbed to $176 million, about double the amount of the prior year.
The biggest reason was Huntington Beach-based Rocket Lab USA Inc., which picked up $140 million in Series E funding last year. The deal was led by an Australian sovereign wealth fund called Future Fund.
Investors were also keen on other healthcare sectors, boosting investments 10 fold in both services, which climbed to $138 million, and biopharmaceuticals, which rose to $116 million.
By contrast, medical software and information services fell by two-thirds to $41 million.
A sector showing huge new interest include construction and engineering, $44.6 million in three deals, compared with one deal of $400,000 a year ago.
Hot OC areas for investments include cybersecurity, healthcare, artificial intelligence and background checks on new hires.
Outsourcing areas are cooling off as investments because "it's a little bit overinvested and doesn't have good growth prospects," Madden said.
Toba is also betting on a new industry—cannabis, where it has spun out a $100 million investment fund called Grøn.
"We believe that California will be a global leader and Orange County has a special opportunity to be an epicenter of the industry," Ramsey said.
"It is employee intensive and it will be a large job creator. We're seeing a lot of activity in Orange County."
Let's Make a Deal
The number of deals in 2018 climbed to 85, up from 71 a year earlier, meaning the average deal size was much larger, $20.5 million, compared with $12.4 million in 2017.
The median deal amount was $11.8 million, almost double the median a year ago.
Among large deals last year was Aliso Viejo-based UST Global Inc. receiving $250 million from Temasek Holdings Ltd., the sovereign wealth fund of Singapore.
One indicator of OC's potential was Irvine cybersecurity program developer Cylance Inc. in the second quarter luring a stage-five VC round of $120 million from N.Y.-based Blackstone Group.
In November, Canada's Blackberry Ltd. said it would pay $1.4 billion in cash to acquire Cylance. The deal is expected to be completed this quarter and wasn't counted in the 2018 figures.
Other notable deals included one for mortgage services app designer Cloudvirga of Irvine, which attracted $50 million in second-round cash from Santa Monica-based Upfront Ventures.
Why Silicon Valley?
Silicon Valley continued its national dominance of venture capital, taking in $62 billion last year, almost double the amount from 2017. In the fourth quarter alone, the Bay Area took in 61% of all capital invested in the U.S., which was "by far the most extreme regional concentration ever seen," according to Dow Jones' report.
The Bay Area's quarterly average of all VC funding dating back to 1992 is 33%, the report said.
Silicon Valley's dominance dates back to Hewlett Packard, Averitt said.
Silicon Valley "continues to churn out companies. For every big success, there are 10 or more failures and those involved learn and move on to other startups," he said.
New York came in second place with $15.2 billion and 814 deals followed by Boston with $11.8 billion spread over 449 deals.
Los Angeles generated $7.5 billion among 327 deals while San Diego had $3.1 billion and 109 deals.
Investment Shift
A shift in investments is ongoing, Ramsey said. Previously, many companies went public after reaching $100 million in annual sales. While their market valuations may have soared, they also faced the pressure of quarterly results, Ramsey said.
Nowadays, companies can stay private longer because they are able to rely on models that are based on subscriptions and cloud delivery systems that can help double or triple annual revenue, Ramsey said. As a result, venture capital and private equity funds, which typically invest later in companies, are more willing to fund these companies for longer periods and have been rewarded with "phenomenal returns," Ramsey said.
"The venture and private equity ecosystems have replaced the role that public markets used to play," Ramsey said. "That's a permanent secular change."