SERVICES: CANADIAN FUND TO BECOME MAIN INVESTOR
Allied Universal Tops $7 Billion Valuation
Monday, February 25, 2019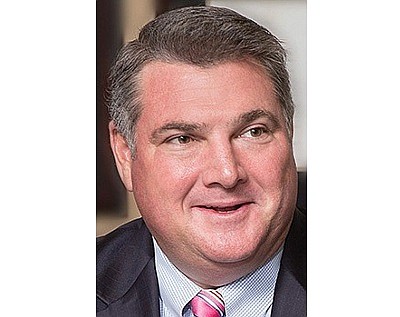 Santa Ana's Allied Universal, the nation's largest private security force, is getting a new main shareholder and a valuation topping $7 billion after an investment that poises the company for an additional growth push.
Caisse de dépôt et placement du Québec, Canada's second biggest pension fund with about $235 billion in assets under management, last week agreed to buy 40% of privately owned Allied Universal.
The deal will make Caisse de dépôt Allied's largest shareholder once the transaction closes, likely in the third quarter.
Besides paying the current owners, the pension fund, also known as CDPQ, will also provide $400 million of primary capital to Allied Universal to help it pursue an aggressive growth strategy that includes acquisitions.
"As we laid out the future for the next five years, they agreed and wanted to invest," Allied Universal Chief Executive Steve Jones told the Business Journal last week.
If Allied Universal was a publicly traded company, its $7 billion valuation would make it the fifth largest based in Orange County.
Jones began at the predecessor of Allied Universal in 1996 when it had $12 million in annual revenue.
In the past decade, he's gone on an acquisition spree. The company now has $7 billion in annual revenue and 210,000 employees at 38,000 client sites.
"This investment, which represents one of the largest private transactions in business services, enables us to invest in a national leader in facility and security services, a sector that will continue to experience sustained organic growth and industry consolidation," Stephane Etroy, CDPQ's head of private equity, said in a statement.
"We look forward to supporting Allied Universal's talented management team as they continue to grow this world-class business and build on its track record of providing its clients a customized mix of manned guarding and security technology solutions," he said.
CDPQ manages funds for 41 public and semi-public organizations in the Quebec region.
No Slowing Down
Even though Allied Universal is labor intensive, which means it isn't as highly valued as many tech companies, last week's investment still represents a relatively high value-to-sales ratio of 1 to 1.
"We showed CDPQ how we've grown business year in and year out," Jones said. "We showed them the future, how [we] can use technology."
Allied Universal, besides providing security guards, also offers technology such as remote monitoring, robotic guards and an Uber-like app. Last year, it hired Chief Financial Officer Drew Vollero, who previously held the same position at Snap Inc. when that hot technology company went public in 2017.
Prev Next