Mitsakos Sentenced
Wednesday, November 8, 2017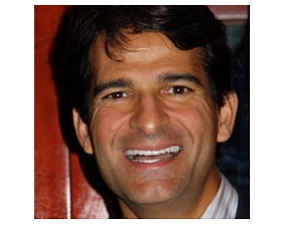 Nicholas Mitsakos, former interim chief executive of Irvine-based media firm Ubiquity Inc., was sentenced today to 30 months in prison on charges of conspiring to commit securities fraud and wire fraud, said Joon H. Kim, acting U.S. attorney for the Southern District of New York.
The case stemmed from his operation of an alleged San Francisco-based hedge fund, Matrix Capital.
Mitsakos pled guilty in May.
Kim's announcement said: "Nicholas Mitsakos spun a fake tale to investors about his miraculous track record of trading in the securities markets. Mitsakos lured investors by claiming returns of over 66% for one year, never disclosing that his portfolio was an entirely 'hypothetical' one and that in fact, he had never entered into any real trades."
Matrix in September 2015 received about $2 million to invest based on the misrepresentations but Mitsakos used only about $1.2 million to trade securities.
The rest went to business and personal expenses including car payments, credit cards, and rent.
His securities trading resulted in significant losses.
The court ordered him to return about $860,000 and pay restitution to the victims of his financial crimes.
Charges carried a maximum sentence of five years; Mitsakos, 57, will also serve two years of supervised release.