Fight Club OC Sold
Thursday, June 15, 2017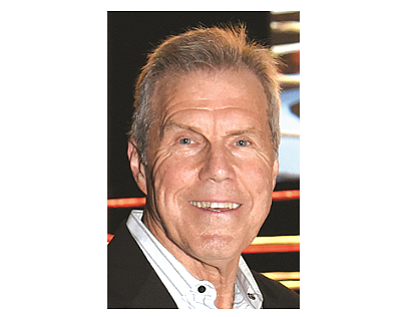 New York-based Alliance MMA Inc. has acquired Fight Club OC and other entities under the banner of Roy Englebrecht Promotions in Costa Mesa on undisclosed terms.
Roy Englebrecht Promotions, established by Newport Beach entrepreneur Roy Englebrecht in 1985, is among the most successful boxing promoters in the country and the longest running in California.
Englebrecht is known here as the King of Minor League Boxing, though the nickname doesn't do him justice. His Fight Club OC cards, held monthly in The Hangar at the OC Fair and Event Center in Costa Mesa, have notched three consecutive years of sellouts at the venue, which fits more than 1,400 spectators.
More than 30 fighters who've stepped into the ring for an Englebrecht event have gone on to become world champions, including two-time champion Genaro Hernandez; five-time world champion Johnny Tapia; Carlos Hernández; and "Sugar" Shane Mosley, who twice beat Oscar De La Hoya, Fernando Vargas and Ricardo Mayorga.
Englebrecht's stories, which include encounters with Muhammed Ali and Ali's fellow U.S. heavyweight gold medal champion Pete Rademaker, are legendary in pugilist circles in Southern California and beyond.
His business acumen won over Oscar De La Hoya and Richard Schaefer, the head of Golden Boy Enterprises, which acquired Englebrecht's company in 2011 for an undisclosed amount.
The deal included a three-year tenure for Englebrecht as chief operating officer of then-upstart Golden Boy Promotions. He departed the company shortly after his contract ended, with a blessing from De La Hoya to start anew and retain the Englebrecht Promotions brand.
The promoter always knew how to put on a good show.
He worked for Jack Kent Cooke for five years and Jerry Buss for two years as director of promotions for the Kings and the Lakers, a stint that won him an NBA championship ring in the Showtime era. The Laker Girls, who debuted in 1980, were his idea.
He previously headed public relations for the athletic department at the University of California-Irvine.
Englebrecht has run the National Association of Industrial and Office Properties' annual Night at the Fights for more than 25 years, a sellout black-tie fundraiser benefitting industry lobbying and a charity that helps disadvantaged OC youth.
The 71-year-old is also event coordinator on bouts for heavy-hitting Gennady Golovkin, better known as Triple G. Golovkin is the IBF, IBO, WBA and WBC middleweight champion.
His promotions company has hosted mixed martial arts events for years but has featured more in recent years, positioning the company as an attractive takeover target.
It recently featured the first of three "Rumble on the Water" MMA events on the Queen Mary in Long Beach and announced the 2017 Los Angeles Memorial Coliseum Gladiator MMA Championship Series, a four-fight event on July 8 in the famed venue's Peristyle under the Olympic cauldron.
Shares of Alliance MMA were up less than 1% in late afternoon trading, with a market value of about $11.1 million.