Irvine's Smartlabs Acquired
Tuesday, June 13, 2017
Share this article: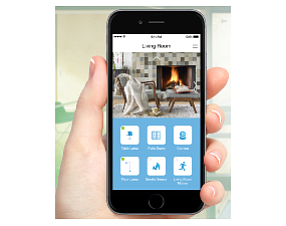 Irvine-based Smartlabs Inc. was acquired by Richmond Capital Partners, a private investment firm based in Seattle. Terms weren't disclosed.
Smartlabs is the parent company of Insteon, an Internet of Things (IoT) technology company, and Smarthome, a website that sells home automation products. The Business Journal last year estimated SmartLabs' annual revenue exceeded $200 million. Insteon has worked on connected-home devices for both Apple Inc. and Alphabet Inc.'s Google.
Richmond Capital was founded in early 2017 by Rob Lilleness, a tech executive with more than 20 years of experience building high-tech business in digital media, mobile, software and consumer products. The private investment firm's first acquisition is Smartlabs.
Lilleness, a prior chief executive at Santa-Ana based Universal Electronics, will also become chairman and chief executive of SmartLabs.
The global smart electrical control market is expected to grow to $10.8 billion over the next five years, the company said in a statement.
Smartlabs' headquarters will remain in Irvine and the company plans to open a software development office in Seattle.